Hana Bank Insures Faker's Right Hand for KRW 1 Billion
T1, one of the most popular and successful esports brands in Korea, has signed a sponsor partnership contract. As part of the contract, Hana Insurance will be covering T1 players, including Lee "Faker" Sang-hyeok, for any esports related injuries. On the 24th of July, they sealed the deal on their partnership with Hana Bank, one of the largest banks in South Korea. T1 announced on Twitter:
The Tweet reads, "[T1 X Hana Bank partnership signing] Hana Bank joined T1 as a new financial partner. Hana Bank will provide financial consulting and dedicated PB services for T1 players in the future, and will introduce special financial products for fans."
Faker's Right Hand Insurance
As part of the deal, Hana Bank will be providing 'Athlete injury insurance' to the famous T1 players. Hana Insurance has mentioned that they will be introducing a "Faker's Right-Hand Insurance". As part of the contract of "Faker's Right-Hand Insurance", a clause states that T1 will be paid a whopping KRW 1 Billion ($8,37,000) in case of an injury to Faker's right hand.
Athlete injury insurance has become a common part of professional sports and now with this partnership, it will be a part of esports as well. Esport athletes are at risk of various injuries as long hours of practice puts significant strain on their arms, wrists and waists. As a result, players are vulnerable to carpal tunnel syndrome, tennis elbow, back pain, etc. 
If players are unable to participate in competitions due to an injury, the team suffers. In June this year, legendary Royal Never Give Up ADC Uzi, was forced to retire from competitive play due to 8 years of high-intensity training which led to an accumulation of injuries. 
The gaming sector in Korea has been on an upward trajectory since 2007. Government support, great internet infrastructure and the emergence of PC bangs has helped Korea cultivate world-class esports athletes like Faker. Esports has now become big business in South Korea. T1 and other esports teams have had some great opportunities to collaborate with various brands across industries. Brands such as BMW, Nike, and now even banks like Hana Bank are looking to invest in different kinds of projects. 
Pro gamers in Korea are getting paid more and more every single year. The minimum annual salaries of LCK players have risen over the year, and currently sits at around 20M KRW (approximately $16,600) reports suggest that it may be raised to 60M KRW next year, (approximately $50,000). With these record-breaking salary jumps, LCK athletes' annual salaries are now surpassing those of four major professional sports in South Korea; baseball, soccer, basketball, and volleyball. To help players manage their finances better, Hana bank will also be providing financial consultation and a dedicated PB (personal financial expert) to T1's players. Faker said, "I am glad that other players and I have a good opportunity to prepare for financial planning through the Hana Bank's partnership."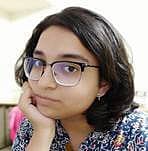 Nutan is AFK Gaming's source for everything from Twitch to the Twitterati. Her focus lies in distilling esports content from around the world. As the former captain of Girlaxy India, she brings an experienced eye in analysing the League of Legends scene.