Vikin.gg Wins BTS Pro Series Season 3: Europe/CIS
Vikin.gg have won the BTS Pro Series Season 3: Europe/CIS after defeating mudgolems in the grand finals.
Vikin.gg take home a sum of $21,000 and is also their first major tournament victory.
Vikin.gg and mudgolems play next in the month long ESL One Germany 2020, set to begin on October 5.
Vikin.gg have become the champions of the BTS Pro Series Season 3: Europe/CIS after defeating mudgolems in a dominating fashion in the grand finals. Vikin.gg beat mudgolems 3-0, to secure the first place and also a handsome sum of $21,000 USD. This is Vikin.gg's first major tournament victory.
ALSO READ:  Vikin.gg Captain Seleri On 'Son of Puppey' Comparisons


The Grand Finals- Vikin.gg Vs mudgolems
We witnessed yet another stomp, a 3-0 in the grand finals of BTS Pro Series Season 3: Europe/CIS as more and more teams are now succumbing to the intensity and pressure of the finals. Vikin.gg were able to hold their nerves and come out as the stronger team on the day. mudgolems, on the other hand, could not continue their top form of the group stages and the playoffs to the final day as they looked lacklustre and got outplayed by Vikin.gg. 
It looked like Vikin.gg had done their homework properly as they banned both Faceless Void and Lifestealer in the first phase in all the 3 games, except for the 2nd match where they first picked it for themselves. Mudgolems have had a flawless run with both these carries picking them 14 times out of the 21 matches they played until the grand finals and winning all of them. They had a 100% win record with Faceless Void and Lifestealer. With other heroes, their carry player Oliver "skiter" Lepko had looked rough and Vikin.gg took advantage of this. Moreover, most of their bans in all the 3 games were focussed at eliminating skiter's heroes. 
Game 1 was a very dull and boring game for the viewers as both sides intended to just farm on their cores. The game recorded just 1 kill in the first 18 minutes of the game as the mudgolems side avoided any sort of fights with their Magnus, Anti Mage lineup. The cores of Vikin.gg were Sven, Shadow Fiend and Slardar who came online much faster than their opponents draft. Mudgolems was provided absolutely no space for a comeback play as Vikin.gg pushed their advantage early and closed the game. 
Game 2 witnessed a last pick Wraith King by mudgolems in a bid to counter Vikin.gg's Faceless Void. mudgolem's strategy to kite the Faceless Void was turning out to be impressive and they were in a strong position throughout the entirety of the game. The map was turning out to be a long one as mudgolems could not pierce the high ground owning to Vikin.gg's tanky offlaner Underlord and a threat of a good Chronosphere. In fact, mudgolems had established a lead of 26k around the 50-minute mark. But a fight around the Roshan pit proved to be very costly as it felt like mudgolems lacked damage and lockdown to kill the cores of Vikin.gg. Faceless Void with timewalk, Satanic and 20%backtrack talent, backed by the heals of Io and constant front lining by Underlord proved to be too much for mudgolems. Megacreeps were secured with the aegis on Faceless Void and a final GG push came from Vikin.gg as they got one step closer to winning the tournament.
Both teams picked up the ultimate hard carries in Game 3, as Phantom Lancer was picked for mudgolems and Medusa for Vikin.gg. Drafts of both the teams were well rounded with play-potential mid heroes like Storm Spirit and Queen of Pain. The game was expected to be yet another long one but Indji "Shad" Lub farmed like a monster on Medusa. In the team fights, nobody could come toe-to-toe with her as Vikin.gg's team also played perfectly around her. Medusa also had the provision of getting swapped out by the support Vengeful Spirit if the situation so demanded. Though the cores of mudgolems had enough items, Vikin.gg's execution of their draft was impeccable and they sealed the game in 40 minutes.
Vikin.gg has certainly emerged out to be a strong team in the European region this year. They have taken series off top teams like Team Secret and OG. Their communication and strategy look very synchronized and clean. This tournament win will likely give them a strong confidence boost heading into the tougher tournament, ESL One Germany 2020. 
RELATED:  ESL One Germany 2020 Announced
Mudgolems will definitely be disappointed with this loss as they were considered the favourites to win after a scintillating performance in the group stage and playoffs. The stack of Fata and 33 will look to analyse and correct the loopholes and come back stronger as they also play the upcoming ESL One Germany 2020, scheduled to begin on October 5.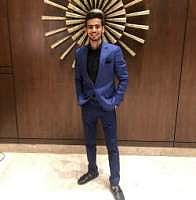 Rakshak is an undergrad, an inquisitive person who likes to acquire information and knowledge of varied sectors in esports. However, his current focus is specifically on Dota 2.