Godlike Introduces Their Call Of Duty: Mobile Squad
GodLike introduces their Call of Duty: Mobile competitive roster.
Minho, Vortex, Shikari, Dante and Hitzy were previously part of Team Axis.
In an Instagram post put out today, GodLike introduces their Call of Duty: Mobile competitive roster. Team GodLike consists of Parth 'Minho' Rane, Adarsh 'Vortex' Choubey, Aakash 'Shikari' Kaintura, Loveleen 'Dante' Kumar and Samir 'Hitzy' Mohammad. Minho is the captain of the team while Andro Halliko is taking up the role as the CODM Community Manager. 
The team previously played as 'Team Axis' and has participated in and won many tournaments in the past. Captain Minho had led the team to a second runner up placement in the Call of Duty: Mobile Tournament held by ESPL and Paytm First Games. Two weeks ago the team won the CODM Star Quest, hosted by Chemin Esports x FSN Asia. The team had also won CODM Multiplayer Pro Scrims conducted by Villager Esports in collaboration with Maut Esports. The team is expected to participate in upcoming Call of Duty: Mobile tournaments under the banner of GodLike. 
RELATED:  Nova Esports Confirms Partnership With Godlike
Will The Team Replicate Nova GodLike's Success In PUBG Mobile?
Nova GodLike is a well-known PUBG Mobile team. It was formed as a  partnership between NOVA Esports and GodLike back in June 2020. The team placed 7th in the PMPL Spring Split 2020: South Asia Finals and 3rd in the PMPL - Spring Split 2020: South Asia RS. Nova GodLike also won the PMCO - Spring Split 2020: India. The squad has also participated in smaller tournaments and made a name for themselves in the PUBG Mobile esports scene. Whether or not their Call of Duty: Mobile roster can live up to their PUBG Mobile counterparts remains to be seen.  
RELATED:  Despite The App Store Bans, PUBG Mobile Is Still Playable In India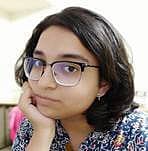 Nutan is AFK Gaming's source for everything from Twitch to the Twitterati. Her focus lies in distilling esports content from around the world. As the former captain of Girlaxy India, she brings an experienced eye in analysing the League of Legends scene.