8Bit Thug aiming to raise INR 5 Million for Charity by March 2021
PUBG MOBILE has given rise to an entire ecosystem that facilitates the livelihoods of hundreds of thousands across the globe. India is no exception. The country boasts one of the most thriving scenes in the world. PUBG MOBILE, since its entrance in the Indian market, has brought about a sea change in not only esports but how the larger audience the country perceives video gaming. While the news is covered with instances of PUBG MOBILE addiction, progress has been made towards accepting esports as a way of life now. Some people have become overnight sensations while others such as 8Bit Thug and Carry Minati have now garnered national fame as celebrities. 8Bit Thug is the co-founder of Team 8Bit, an organisation that specializes in mobile esports. 8Bit Thug has numerous top esport athletes under his management, some popular names being MortaL and Mamba. 
In the past, 8Bit Thug conducted the famous 'Help India Charity Stream' which oversaw numerous top Indian celebrities streaming PUBG MOBILE for a cause. They raised INR 17,87,500 at the end. 
'Assam and Bihar Flood Charity Stream' by 8Bit Thug
Now, 8Bit Thug is back another charity initiative that goes by the name 'Assam and Bihar Flood Charity Stream'. It was conducted yesterday, 20th July, at 9 PM on 8Bit Thug's channel and has raised INR 3,53,000 so far. Before that, famous Indian YouTuber CarryMinati also streamed under the same initiative on 19th July.
Speaking to AFK Gaming about the initiative, 8Bit Thug said, "The world is going through real tough times. Natural calamities have added to our woes. I always want to stand up for causes wherein I feel I can make a difference. A lot of people tell me that we will donate directly, but my opinion is, I feel Charity Streams are a stimulus to get people to come forward and donate. If I am an influencer and I don't use my influence to get people to act then I feel I am not heading in the right way. A gaming YouTuber is now not just a mere gamer. We have numbers, we have influence. The youth follow us and they look up to us as Idols. It's time we inculcate correct values in them. This year I have raised approximately INR 20,00,000 Lakh through charity out of which INR 4,50,000 have been my contribution. After last night I am targetting INR 50,00,000 to be raised for charitable causes by March 2021 wherein at least 20% would be donated by me. As a gamer, I just want positive vibes around the Gaming Industry in India."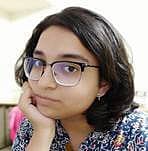 Nutan is AFK Gaming's source for everything from Twitch to the Twitterati. Her focus lies in distilling esports content from around the world. As the former captain of Girlaxy India, she brings an experienced eye in analysing the League of Legends scene.