Rekkles Is The First Player In LEC History To Reach 2,000 Kills
Martin "Rekkles" Larsson becomes the first player in LEC to get 2,000 kills.
The ADC achieved this feat with his match against Rogue.
Rekkles will need to continue his consistent performance to help G2 qualify for the LEC Summer playoffs.
---
Martin "Rekkles" Larsson, G2 Esports' ADC is the first player in the history of LEC to reach 2,000 kills. Widely regarded as one of the best players the league has seen, Rekkles hit this milestone with his team's win over Rogue during week 5 of the 2021 League of Legends European Championship Summer Split. The Swedish player picked up 11 kills and three assists in the game against Rogue. Rekkles is third in total kills in the 2021 LEC Summer Split behind Upset and Carzzy. G2's players are dominating in the most LEC kills of all-time list with fellow players Jankos and Caps in second and third position behind Rekkles.
Rekkles' Run In Competitve European League
Rekkles was initially picked up by Playing Ducks in 2012 before he joined Fnatic in November of the same year. At 17, he was too young to play in the 2013 EU LCS and eventually made his debut in the 2014 EU LCS. The ADC main stayed with Fnatic till 2020 with a brief stint at Alliance before joining G2 Esports. Rekkles has consistently proved himself, winning the Most Valuable Player for the 2021 LEC Spring Split, his fourth such title. Rekkles had previously helped Fnatic bring home four LEC championships during his run with the team. In the past eight years, Rekkles only missed the World Championship once in 2016. In 2018, Rekkles made it to the finals of the World Championship with Fnatic but lost 0-3 against Invictus Gaming.
G2 started strong in the 2021 LEC finishing first during the Spring Season but ended up placing third in the playoffs, losing to both MAD Lions and Rogue. G2 Esports is currently fifth in the LEC 2021 Summer standings with a record of 6-5 record. G2 will have to step up their game for week 6, 7 and 8 if they want to reserve their spot in the Summer playoffs due in August.
Published On: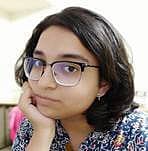 Nutan is AFK Gaming's source for everything from Twitch to the Twitterati. Her focus lies in distilling esports content from around the world. As the former captain of Girlaxy India, she brings an experienced eye in analysing the League of Legends scene.