Riot Games Launches Spirit Blossom for League, TFT and LoR
Riot Games announced a new in-game event that mixes anime themes with immersive storytelling and a cross-platform release. Spirit Blossom will be a month-long experience across Riot's 3 titles, namely League of Legends, Teamfight Tactics and Legends of Runeterra. Spirit Blossom was inspired by East Asian culture and spiritual folklore. The festival started yesterday on 22nd July and will run till 24th August. Players get a chance to experience new features like rewards, skins as well as play a returning game mode (Nexus Blitz). The festival also includes a new narrative experience called Spirit Bonds. 
League of Legends and Team Fight Tactics on PC
In addition to new skins, the return of Nexus Blitz, and Lillia, the newest champion to join the full roster, Riot Games is to unveil a new narrative experience for League of Legends called Spirit Bonds. Representing various folklore figures celebrated during Ionia's Spirit Blossom festival, these spirits will take the player on narrative journeys to earn special rewards through missions. As with the rest of the event, Spirit Bonds is heavily inspired by the anime. League champions who'll be receiving Spirit Blossom skins are Lillia, Thresh, Ahri, Teemo, Yasuo, Vayne, Riven, Cassiopeia and Kindred.
Players will be able to unlock new Little Legends variants for Featherknight, Hushtail, and Melisma, inspired by Spirit Blossom, with a new pricing model that will allow players to directly purchase one-star versions of them. 
Legends of Runeterra on mobile and PC
Players can access a series of limited-time items that can be unlocked just by playing. Riot is also planning to release an Event Pass in the store that will add more rewards to unlock along the way. 
The new features in Legends of Runeterra include a new Lab: Bestow and 6 preconstructed Spirit Blossom decks. Players will also start the game at 30 Health instead of 20. When a unit dies, its stats are conferred to a random unit in hand. The event allows you to earn petals with daily wins, event quests, and Epic Quests. Players can also unlock the new Kitt Guardian immediately. 
Anime Inspiration for Spirit Blossom
While Riot Games has pulled inspiration from anime before, this franchise focuses on more in-depth storytelling and multiple-game coordination. The world of Spirit Blossom has a lot more to it than other popular League thematics, such as Battle Academia and Star Guardian. 
The initial inspiration for Spirit Blossom came from the idea of taking East Asian spiritual folklore and applying it to League of Legends. The story begins in Ionia during their Spirit Blossom festival. All Ionians wear colourful festive attire and, with the help of Spirit Blossoms that only bloom for one week of the year, are able to briefly commune with their deceased loved ones' spirits.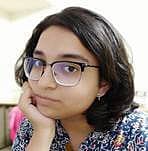 Nutan is AFK Gaming's source for everything from Twitch to the Twitterati. Her focus lies in distilling esports content from around the world. As the former captain of Girlaxy India, she brings an experienced eye in analysing the League of Legends scene.