Crates in Rocket League: What Happened to Them?
Crates were item drops that contained a variety of cosmetics.
Crates could be unlocked with keys or with decryptors.
Psyonix tweaked the system in a future update to "increase transparency."
---
Crates were introduced to Rocket League in September 2016, a year after the game's release. Crates were special item drops that contained car bodies, decals, goal Explosions, rocket boosts, and other cosmetics. However, in August 2019, Psyonix decided to remove the crate system. The update went live in December 2019 and crates were replaced with the new Blueprint system in the patch v1.70. Now players can no longer get crates in Rocket League. However, players have a chance to get Blueprints at the end of matches. These Blueprints show you what you can craft. You have to use credits to craft the item.
Crates replaced by Blueprints in Rocket League
Crates had a chance to drop unique items including Rare, Very Rare, Import, Exotic, and Black Market varieties. Crates could be unlocked with keys or opened using decryptors. On 4th December 2019, crates were replaced with the new Blueprint system. Keys were automatically converted into credits and each remaining crate was converted into a Blueprint of the same series for all players. Later, Psyonix announced that any player who had purchased keys to open crates before they were retired, would be given 1000 Credits as a "class action settlement." The final crate to ever come to Rocket League was the Vindicator Crate, which was released in October 2019.
Following Epic Games' lead in removing loot boxes from Fortnite, Psyonix decided to do the same with crates. Psyonix mentioned that the new Blueprint system was aimed at giving players "more transparency in what they are purchasing". The move is a way to replace the "surprise mechanics" of loot boxes in games.
Credits became the new premium currency that could be used to craft Blueprint items, buy items from the Item Shop and upgrade their Rocket Passes.
Published On: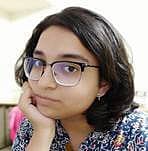 Nutan is AFK Gaming's source for everything from Twitch to the Twitterati. Her focus lies in distilling esports content from around the world. As the former captain of Girlaxy India, she brings an experienced eye in analysing the League of Legends scene.