23savage Returns to Competitive Dota 2 with BOOM Esports
Thai carry, 23savage returns to competitive Dota 2 as he gets acquired by the Indonesian squad of BOOM Esports as a stand-in.
He replaces Drew and will now be occupying the safe lane role for BOOM Esports until the end of SEA 2021 DPC Season 1: Upper Division.
23savage will be seen in action for BOOM Esports on February 17 against Execration.
23savage is back to playing competitive Dota 2 as he will be standing in for BOOM Esports for the remainder of SEA 2021 DPC Season 1: Upper Division. The organization revealed this through their social media accounts earlier today as they stated that Thai superstar player, Nuengnara "23savage" Teeramahanon, will be the first non-Indonesian player to play as a stand-in for their Dota 2 team. 23savage's inclusion into the squad as a stand-in carry player directly means that he will be replacing Andrew "Drew" Halim until the end of the first DPC season. BOOM will be playing their first series with the Thai carry against Execration, on February 17.
Our sources who wish to remain anonymous have stated that this roster change is a tryout and that 23savage will likely be permanently added to BOOM Esports at the end of the season.
23savage joins BOOM Esports as a stand-in; replaces Drew
It looks like BOOM Esports has not been able to find the right carry player for their team as 23savage is their third safe lane player in two months. The team parted ways with Dreamocel in December 2020. His replacement, Drew has just been benched. It will be interesting to see if 23savage can fill this void. 
BOOM Esports' new roster for the remainder of 2021 DPC Season 1:
Nuengnara "23savage" Teeramahanon (stand-in) 
Rafli Fathur "Mikoto" Rahman
Saieful "Fbz" Ilham
Brizio Adi "Hyde" Putra
Alfi "Khezcute" Nelphyana (Captain)
23savage's inclusion into BOOM comes at a time when many of his fans were already speculating about his new team. He had stated on February 7 that he would be playing as HOYO's carry for the remainder of SEA 2021 DPC Season 1: Lower Division. However, after playing a single series with the squad on February 8 in the DPC, he did not compete with the team in their next couple of series.
RELATED:  Did 23savage Return to Competitive Dota 2 or Not?
23savage already had a tough time before the start of the DPC when he was removed from Vici Gaming's roster without even playing a single match for them. He had even communicated through a tweet that he was longing to play competitive Dota 2. 
On the other hand, Drew was added to BOOM's roster on January 4 and, since then, had been playing as the team's carry in the Upper Division. Unfortunately for Drew and his fans, he is now out of BOOM's roster until the end of SEA 2021 DPC Season 1.
RELATED:  BOOM Esports Picks Up Former Reality Rift Player, Drew
23savage is widely considered as one of the top carry players in the SEA region. His addition into the squad amid the SEA 2021 DPC Season 1 comes in as a big boost for BOOM Esports. Currently placed at the number five spot with two wins and three series in five series, they will ideally want to grab wins in the remaining two series to solidify their berth in the Upper Division of the SEA DPC League. If they manage to do so, we will likely witness 23savage become a permanent member of the squad.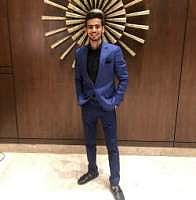 Rakshak is an undergrad, an inquisitive person who likes to acquire information and knowledge of varied sectors in esports. However, his current focus is specifically on Dota 2.