Kuku Officially Parts Ways With Omega Esports
Kuku officially parts ways with Omega Esports after serving as their coach for nearly three months.
Omega Esports is currently undefeated in the SEA 2021 DPC Season 1: Lower Division with wins in all of their three series.
Kuku will now be focusing on playing for T1 as their offlaner. T1 is currently sitting on the number five spot in the points table of SEA 2021 DPC Season 1: Upper Division.
Carlo "Kuku" Palad's coaching days with Omega Esports have come to an end as the organization announced on January 30 that they had parted ways with the Filipino. Kuku, who occupied the coaching duties for the first time, mentored Omega Esports for nearly three months after he joined in November 2020. Both parties thanked each other through Facebook posts, with Kuku receiving a new mobile phone as a memento from the organization. 
RELATED:  Kuku Becomes a Coach For Filipino Team Omega Esports
Kuku's coaching stint with Omega Esports comes to an end
Kuku's first stint as a coach has proven short-lived as he bids adieu to Omega Esports. The Omega Esports roster, which comprises a few former Adroit Esports players, was under the Filipino's guidance for nearly two months after the organization signed it in December 2020. 
They could not reach the SEA 2021 DPC Season 1: Upper Division from Stage 1 of the closed qualifier but fought back in Stage 2 to reach the Lower Division. The team is now putting up a formidable performance in the Lower Division as it stands undefeated with wins in all of their three series.
However, the remaining part of their DPC journey will have to be accomplished without their coach.
Kuku has likely ended his coaching role with the organization to focus more on his playing career. He is currently playing as an offlaner for T1. 
Along with former Geek Fam teammate, Whitemon, he was acquired by the Korean organization in January 2021 after they helped the team finish in the third spot at BTS Pro Series Season 4: Southeast Asia, playing as stand-ins. 
ALSO READ:  Kpii States His Only Problem With the DPC Format
T1 received a direct invite to SEA 2021 DPC Season 1:Upper Division and are currently placed at the number five spot with one win and one loss after two series. With a star-studded roster on deck, T1 will look to secure a top-three spot, which grants them a place in the first Major.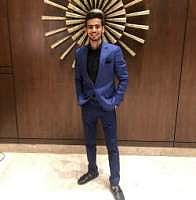 Rakshak is an undergrad, an inquisitive person who likes to acquire information and knowledge of varied sectors in esports. However, his current focus is specifically on Dota 2.