Elephant Sets Biggest Gold Lead World Record In Pro Dota 2
Elephant Dota 2 sets a new networth lead record of 154K against EHOME at China Dota 2 Pro Cup S2.
Elephant also takes the championship title as they were able to beat Team Aster 3-0 in the grand finals.
The previous networth lead record of 93K was set by Havan Liberty against Thunder Predator at BTS Pro Series 3.
After two months of extensive condemnation that the organization of Elephant went through because of its Eurus transfer mess, the players and the organization have got something to cherish about as they emerge as the champions of China Dota 2 Pro Cup S2. fy and Co. defied the odds to not only win the title but also set a new networth record in professional Dota. 
RELATED:  Unbox Therapy Talks About Dota 2's TI10 Prize Pool
154K- A Record Networth Lead By Elephant
What a seesaw ride it has been for the boys of fy. Their initial struggles of joining the organization have certainly paid off as they win their first title in the form of China Dota 2 Pro Cup Season. In the process, Elephant also created a new networth record in game 3 of their lower bracket finals match against EHOME. A gruelling match that it turned out to be, lasted for a total of 80 minutes as Elephant had a colossal networth advantage of 154K by the end of it. 
Elephant were on the driver's seat for the entirety of the game as all their heroes resorted to just farming. A couple of failed attempts had made them reluctant to approach the high ground as they feared a fat Sccc Drow Ranger. As a result, between the 50 and 80 minute mark, only two significant teamfights took place. As all of Elephant's heroes were farming all this time and EHOME was pinned down to their high ground, the former amassed such a high amount of farm that fy on his support Lina had become the true carry with some picked up double Divine Rapiers and a Ballista as the Neutral item. fy, in fact, ended the game with the highest networth of 59.5K.
Since every hero on the side of Elephant had become so powerful and EHOME only had the Drow Ranger as their major damage dealer, the game ended at the 80-minute mark in favour of Elephant . 
With a 2-1 series victory, Elephant moved onto their second grand finals in three tournaments. They faced a resolute looking side of Aster whose performances had significantly improved in the tourney. However, Elephant was even more determined on the day as they swept Aster 3-0 to claim their maiden championship title. 
This networth lead record is a significant rise from the previous one which was set by the SA team of Havan Liberty against Thunder Predator at BTS Pro Series 3. The gold advantage in that match had reached 93k so this time, nearly double the amount of that lead has been accomplished by Elephant. 
RELATED:  Havan Liberty Sets a New Networth Record in Pro Dota
The final days of season 2 of the China Pro Cup, like S1, were held in an offline environment in Shanghai. Elephant will undoubtedly be feeling elated and content with what they have been able to achieve because of the recent organizational complications. They have had to not only fight to defend their Ancient but simultaneously also had to fight external problems. A title win and a record on top of it will make the guys proud as they will prepare for OGA Dota Pit S4: China that is scheduled to begin on December 3.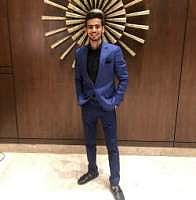 Rakshak is an undergrad, an inquisitive person who likes to acquire information and knowledge of varied sectors in esports. However, his current focus is specifically on Dota 2.