iNSaNiA Offered His Mercedes-Benz MVP Award To miCKe
In a podcast between Blitz and Capitalist, Blitz mentioned that iNSaNiA offered his Mercedes-Benz MVP award to miCKe as they felt he was more deserving of it.
Blitz also talked about a number of things which led to their victory as ESL One Germany 2020.
As he said, Blitz is going to take a break from Liquid for two months now but he could possibly leave the organization and be replaced by Jabbz.
After Team Liquid defeated Na'Vi 3-1 in the grand finals of ESL One Germany 2020 to take up their first tournament victory since joining the organization in October 2020, their coach, William "Blitz" Lee was called in for a podcast with popular commentator Austin "Capitalist" Walsh. In the podcast, Blitz mentioned the fact that iNSaNiA had tried to give his Mercedes-Benz MVP award to miCKe who the team, including him, felt was more deserving for the award.
iNSaNiA Felt That miCKe Was More Deserving For the MVP Award
In the midst of the podcast, Capitalist mentioned that he was hearing the communication between the team and got to know miCKe was making a lot of calls to which Blitz replied that miCKe was motivating the team by saying that they were there to win. He also added,
"Honestly, in this tournament, Aydin(iNSaNiA) won the MVP and I talked to the talent at ESL and they too believed that iNSaNiA was the MVP. But when we talked about it internally, we thought that miCKe was our unanimous MVP. I knew Aydin was going to speak with miCKe about this privately and he tried to give him the car(Mercedes Benz MVP award) which I think is unreal. That shows you what kind of character Aydin has. He is the kind of guy who wins a $60,000 car and he is like, bro you deserve this more. I don't know many people who are built like this."
Blitz quoted miCKE's reply to iNSaNiA's offer saying that he doesn't even drive.
RELATED:  A Conversation With Liquid Taiga
This wonderful gesture by iNSaNiA shows the strong bonds between Team Liquid's Dota 2 lineup. 
Team Liquid's Performance Against Nigma
Blitz provided many insights regarding Team Liquid's decision making in the tournament and how they have stuck together despite difficulties and bad results in recent times. He said a lot of things in appreciation of iNSaNia as a captain and also how they developed the strategy of occasionally replacing the positions of Boxi and Taiga. 
Capitalist also talked about Team Liquid's run in the playoffs. Blitz opened up about the factors and decisions that led Liquid to this historic victory. 
Blitz mentioned that he was about to take a break from the team after the group stages but since the team lost their first upper bracket series against mudgolems, he had to change his plans. Talking about their next series against Nigma in the lower brackets and how he regretted giving Faceless Void to Miracle in their game 1 loss, Blitz stated,
"We lost Game 1 to Nigma and we are like, alright, we are never giving Miracle Faceless Void ever again. That was the stupidest shit, like why were are even giving any team Void.
Did you (Capitalist) ever see us playing against Void further in the tournament? I am like, we are never playing against that hero. Literally first picks that shit and bombs us. Game 2 and Game 3, we handled them pretty easily. You know, Nigma was our first biggest hurdle because we had not been able to beat them in forever. " 
RELATED:  Team Liquid Adds "Jabbz" To Their Coaching Staff
In the end, Blitz stated that he was taking a break and also praised Jabbz who was recently recruited as a coach/analyst for his contribution to the team. He also hinted at him leaving the organization soon as he stated,
"Jabbz is the king in this victory. He has been very instrumental. So, I am taking a break after this one(win at the ESL One Germany 2020). I said to Aydin that Jabbz will take over, it will be fine. Because for me, I don't wanna coach for more than a year or two. So, I think Jabbz will replace me."
Blitz also mentioned later that this break is scheduled for two months but can also be considered for an indefinite period.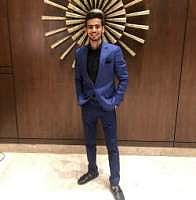 Rakshak is an undergrad, an inquisitive person who likes to acquire information and knowledge of varied sectors in esports. However, his current focus is specifically on Dota 2.