The International 10 (TI10) Prize Pool Crosses $39 Million
The prize pool for the International 10 has now surpassed $39 million, creating new records everyday.
With another 10 days to go for the Battle Pass, it will be interesting to see if the prize pool touches the $40 million mark.
October 9 is the final date of the Battle Pass on which the Arcana Vote results will also be revealed.
The Dota 2 community is showing its love to the game by showering huge amounts of money through the Dota 2 Battle Pass, despite the International 10 (TI10) getting postponed. The prize pool for TI10 has now exceeded $39 Million USD after the Battle Pass was extended earlier this month.
RELATED:  Valve Extends Battle Pass and Releases Immortal Treasure 3
Can TI10's Prize Pool touch the $40 Million Mark?
The prize pool of The International is soaring new heights this year as well as it has reached beyond the $39 Million mark. The 2020 prize pool is already setting exorbitant amounts for itself to accomplish next year and with another 10 days left till the Battle Pass expiration, the prize pool can reach even higher levels and we can witness a milestone of $40,000,000. As Valve had mentioned earlier, an added incentive of reaching this landmark will be 10 extra levels for every Battle pass owner. 
Valve had extended the Battle Pass on September 17 by three weeks till October 9. Valve also released the Immortal Treasure 3 on the same day and stated that the Arcana Vote Results will also be revealed on October 9. The release of Immortal Treasure 3 has also likely resulted in a significant boost to the prize pool.
Despite a dismal state of the Dota 2 competitive scene and the subsequent declining player base at the moment, this immense contribution to the prize pool highlights the love, the community has for the game. TI10 has become the first esports tournament to achieve such huge prize money, all thanks to the dedicated fans of Dota 2.
RELATED:  Valve Gives An Update on The Status of TI10 and the DPC
---
This year's battle pass is the longest till date and with only 10 more days to go, the Dota 2 fraternity is definitely gonna look to get the highest levels on their battle pass by spending some farewell money. Will it be enough to reach a landmark of $40 Million? Who will be the ultimate "purple melee carry" to emerge victorious and grab the coveted Arcana? October 9 is certainly expected to be an exciting day for the Dota 2 community as all these questions are going to get answered then.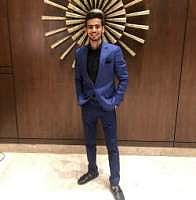 Rakshak is an undergrad, an inquisitive person who likes to acquire information and knowledge of varied sectors in esports. However, his current focus is specifically on Dota 2.