TNC Predator Is Eliminated From The BTS Pro Series 3: SEA
TNC Predator was knocked out of BTS Pro Series 3: Southeast Asia by NEW Esports
TNC Predator fell off to the lower brackets as BOOM Esports 2-0 them in a redemption match from ESL One Thailand
BOOM Esports faces Among Us next in the upper bracket finals while Motivate.Trust Gaming will face NEW Esports in the Lower Bracket R3
TNC Predator's run at the BTS Pro Series Season 3: Southeast Asia has come to an end after it lost to NEW Esports in the Lower Bracket R2. TNC Predator was thrown down to the Lower Brackets by BOOM Esports earlier today. They lost both their series 2-0 and ended their campaign in a very disappointing note, especially considering their recent triumph at ESL One Thailand 2020.
RELATED:  TNC Predator Wins ESL One Thailand 2020: Asia
TNC Predator Vs BOOM Esports
TNC Predator faced Indonesian-rivals BOOM Esports in the 1st round of the upper brackets earlier today. Although we expected this series to be a hard-fought contest between the two teams, BOOM Esports completely thrashed TNC, ending the series in a little over 50 minutes. BOOM Esports was right on the money with their drafts and strategy and provided no room for any comeback play from TNC Predator. 
In Game 1, BOOM Esports drafted greatly around the Mirana Arrow with Bane, Windranger and Tidehunter and constantly picked off heroes. All this while, Dreamocel on the carry Spectre farmed like a madman and haunted into teamfights whenever necessary. Gabbi on Sven carry was kited in every skirmish and the team also could not offer any assistance. 
Game 2 again witnessed a very intelligent draft from BOOM Esports countering the in-meta heroes, Faceless Void and Bloodseeker, from TNC with a Wraith King pick. TNC Predator picked up Slark as their last pick but their heroes had no synergy as a team. From the very beginning of the game, TNC Predator looked lacklustre and got constantly searched and picked off. The last pick Slark also did not work out and the cores of BOOM Esports were too tanky to die to initial bursts of TNC Predator's heroes. The game ended eventually at 30 minutes and BOOM Esports took their revenge from TNC Predator for their loss in the finals of ESL One Thailand 2020: Asia


TNC Predator Vs NEW Esports
TNC Predator played NEW Esports next in an elimination match and once again everybody expected a comprehensive victory for TNC. But NEW Esports showed indomitable strength to seal the series 2-0.
Game 1 saw fairly rounded up drafts from both the teams and hinted towards a cracker of a game. NEW Esports picked up a very situational mid hero- Earth Spirit and executed it perfectly with its draft in the game. The game was mostly even in the first phase of the game with both teams losing some heroes. NEW Esports gradually picked up the pace with a better teamfight lineup and TNC Predator had no answers to their opponents' aggression. The SEA giants were forced to GG out and look to come back in the next match.
Game 2 was a long game that lasted for nearly 60 minutes. NEW Esports was again impeccable in its strategy and execution and maintained a lead through the entirety of the game. They had the right initiation heroes in Clockwerk and Lifestealer, the right amount of magic damage in Zeus and Snapfire and a save in the form of Oracle. Lifestealer also had an MKB for Gabbi's Phantom Assassin who was having a very pleasant game. New Esports took a lot of time taking the last set of barracks, apprehensive of a Divine Rapier comeback by Phantom Assassin. Eventually, the Lifestealer also bought a Rapier and secured the mega creeps comfortably with Rage and Aegis. Then, TNC also waited for the inevitable as NEW Esports eliminated one of the favourites from the tournament and moved forward in the tournament.  
A rather upsetting performance by TNC Predator has knocked them out of the BTS Pro Series Season 3: Southeast Asia. Their recent form has been great as they had won the recently concluded ESL One Thailand 2020: Asia. They will just take this in their stride and move forward, considering the losses to be just a bad day at the office. 
RELATED:  Among Us Book a Spot in The Upper Bracket Finals at BTS Pro Series 3
In the other lower bracket series, Motivate.Trust Gaming defeated Neon Esports 2-0 and will now face NEW Esports in the next round of lower brackets. In the upper bracket finals, BOOM Esports will face the undisputed best team in the region(atleast temporarily) Among Us for a spot in the Grand Finals.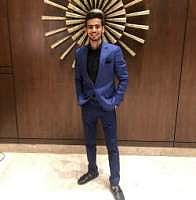 Rakshak is an undergrad, an inquisitive person who likes to acquire information and knowledge of varied sectors in esports. However, his current focus is specifically on Dota 2.