"We have a huge potential of becoming a good team within Asia" - Interview With BL4ZE Esports
BL4ZE Esports are the winners of ZOWIE eXTREMESLAND CS:GO Festival 2020: South Asia.
Here is an interview with BL4ZE Esports where we talk about their performance in this tournament, discuss their future plans, and more.
The ZOWIE eXTREMESLAND CS:GO Festival 2020 came to an end last Sunday on 14 Feb with the conclusion of the last regional tournament which took place in the Middle East. Out of the 5 events played, one was dedicated to the South Asian region, where the Indian organization BL4ZE Esports triumphed. They walked away as the regional champions along with $1,000 USD in prize money after beating 2ez Gaming in a close-fought grand final.
We got an opportunity to engage with the South Asian champions who are currently on a 7 tournament win streak, both local and regional. During our conversation, we spoke about their journey through the tournament, the challenges they faced, and what lies ahead for them in 2021.
RELATED:  Zowie Extremesland South Asia Qualifiers - Journey Through the Seasons
---
Interview With BL4ZE Esports
Q. How about a quick team introduction for everyone?
RiTz: BL4ZE Esports was founded in July 2019 and has since competed in local and regional CS:GO tournaments within Asia. The current iteration of the team consists of an international CS:GO roster comprising of, 
Agneya "Marzil" Koushik - One of the best CS:GO player in India and the team's IGL.
Rafael "Raph" Ferreira Marcal - Portuguese rifler.
Iman "cara" Jeffery - Malaysian AWPer.
Rishi "RvK" Vijayakumar - Indian rifler.
Ritesh "RiTz" Shah - Indian player who is currently acting as a stand-in. 
Q. How does it feel starting 2021 with a victory straight off the bat?
RiTz: It feels great to start the year on a winning note. I've might have lost my age but not my skills. Hope to continue performing in this same manner throughout the year.
Q. How would you guys rate your journey through this tournament? What can the team further improve upon? 
RiTz: I would personally give the team 4 out 5 stars rating solely based on our performance at ZOWIE eXTREMESLAND CS:GO Festival 2020 - South Asia. 
I did not have much time to practice with the team as I have recently joined them. Over the past few months, I have spent a lot of time playing COD Warzone and that is when BL4ZE gave me an opportunity to play with them. I started to shift my focus back to CS:GO and honestly, I just used the overall experience that I have gained over the years playing Counter-Strike and the team was happy with my performance.
Q. What was the best and worst team moment from the tournament?
RiTz: I think the final match had both these emotions for me. We lost the first map '16-14' to 2ez Gaming which was the worst start possible. We certainly did not expect that, but we made a good comeback on the second map 'Dust 2' and I was happy with my own performance on that particular map.
Q. How did the team react to Raph's double headshot with the Deagle?
RiTz: We were facing a tight match against 2ez Gaming on Overpass, the 26th round of the game was going on and we were leading by one round. We were facing a 2v5 situation when Raph hit the quick double headshot and my instant reaction was 'Matka' (fluke), but he is a beast with the Deagle most of the time.
RELATED:  Top 5 Plays From ZOWIE eXTREMESLAND CS:GO Festival 2020: South Asia
Q. What was the level of competition in this tournament? Which team was the toughest to go up against?
RiTz: To be honest, not that great as the level of competition has gone down due to games like Valorant making its way in the country. Most of the professional Indian CS:GO players have shifted or have become full-time Valorant streamers, and very few skilled players are left in the scene. Hoping it changes in the near future with more competition coming in. All teams really played well but I didn't find any team as a tough competitor.
Q. How important do you feel such regional tournaments are for the South Asia region?
RiTz: It's a must and they will pioneer upcoming talents and teams. It's very important to have such tournaments as they will uplift the overall competitive scene and give more exposure to all players and teams and are a great fit to the overall ecosystem. 
Q. Apart from ZOWIE eXTREMESLAND 2020 what other big CS:GO tournaments are you guys participating in?
RiTz: Now that ZOWIE eXTREMESLAND 2020 is over we are looking forward to competing in the upcoming ESL India and TEC CS:GO tournaments.
Q. Which Asian team are you guys most eager to face off against in 2021?
RiTz: All top 'Tier-1' teams from Asia as I believe that will help us improve our gameplay too.
Q. How badly has Valorant affected competitive CS:GO in India from an organization point of view?.  
RiTz: I do not think it has affected much from an organizations point of view. It is more from the players stand as many of the CS:GO pro's in India made the switch early believing that the Valorant might have a better ecosystem, but I feel both the games are at the same level in India when it comes to competition. Even if you compare the list of tournaments and prize money it's equal.
Q. You guys are on a phenomenal win streak, is it safe to say you guys are the best CS:GO team from South Asia? Where does the team go from here on?
RiTz: To be frank I'm just a substitute for BL4ZE and have played only a few tournaments with the organization. But I personally believe they're the best right now and have a huge potential of becoming a good team within the Asian region.
---
It was great having a chat with RiTz who answered all the questions on behalf of the BL4ZE Esports lineup, the current South Asian champions for the 2020 season of ZOWIE eXTREMESLAND. This season of the annual APAC CS:GO tournament was very different from how it is regularly conducted, and teams are eagerly looking forward to the next season which might hopefully take place as a LAN event if the global health situation stabilizes.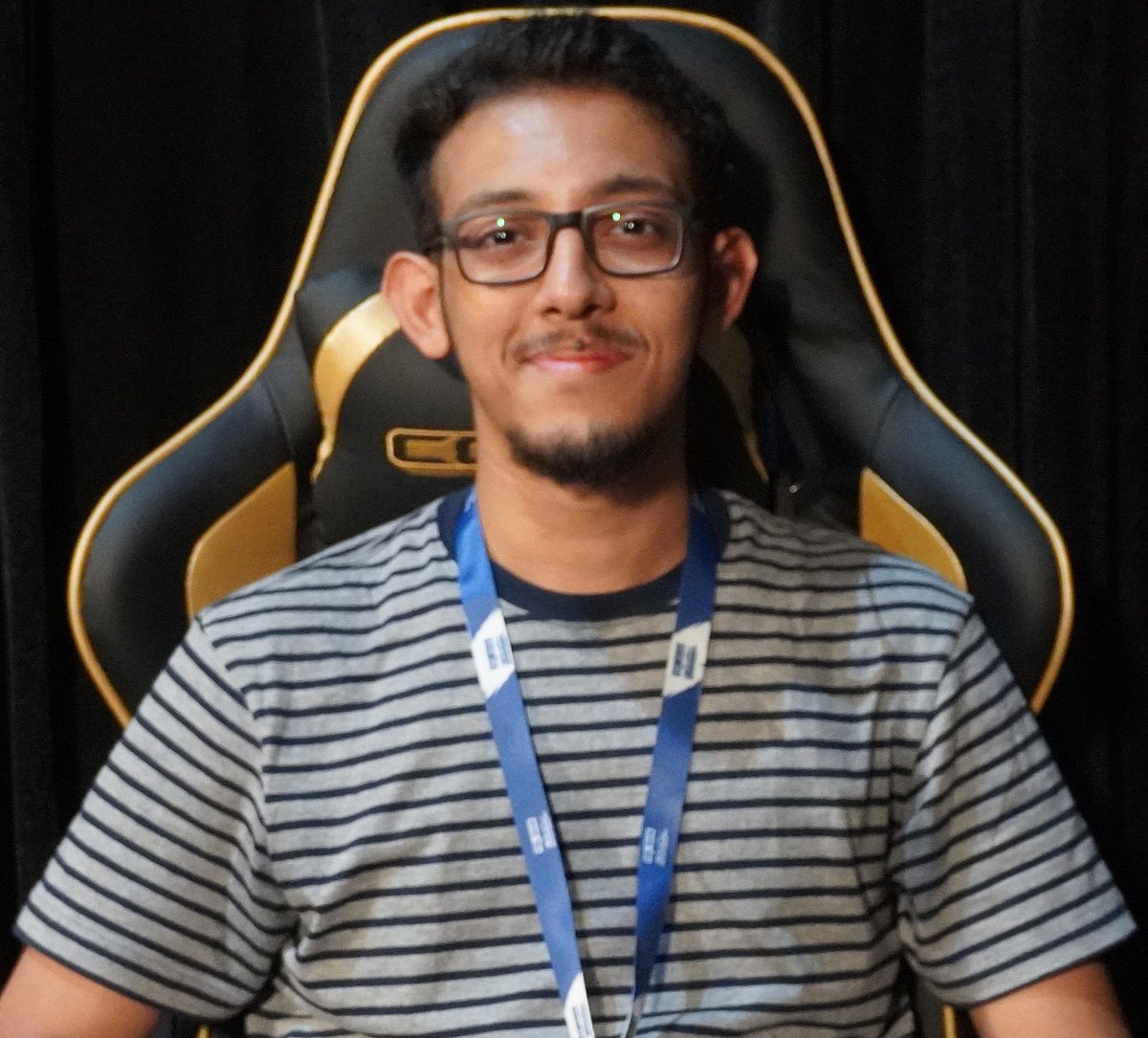 Aditya is the in-house CS:GO writer at AFK Gaming. While his understanding of the esports space is not restricted by geographical borders, his current focus lies in the Asian region. Understands and follows almost all major esport titles.