Top 10 Indian CS:GO Players of 2019
Another great year for Indian counter-strike comes to an end, with no one team dominating the circuit. We witnessed a great competition brew between teams, where some went on to represent India internationally while the others received triumph within.

The year noticed Global eSports step into the CS:GO circuit while witnessing the departure of Signify, amidst concerns of conflict of interest. The two organizations caused a hectic player transfer to take place, which trickled consistently through the course of the year.

With an exciting and eventful 2019 season drawing to a close, let's take a look at the top ten players who have consistently awed the audience with their performances, earning their respect, and showing what it takes to be the best in the business.

Disclaimer: The following rankings are a result of my own opinions, reasoning and thoughts. However, these opinions and reasoning are an amalgamation of how the players have performed and what these players have achieved in 2019. All the data and information used to justify my rankings has been taken from Liquipedia and HLTV.
10. Bhavin 'HellrangeR' Kotwani
Note: Hellranger's age is 22 and not 26 as printed in the creative above.

The 22-year-old who has captained a lot of Indian CS:GO rosters claimed the number ten spot on our rank list following his antics towards the latter part of 2019.

HellrangeR started the year by winning the ESL India Premiership - Winter 2018 along with Entity Gaming, after which he was replaced by a Serbian player, Dorde 'DJOXiC' Niciforovic. The experienced rifler moved on to join MxB for a short while, followed by a small stint with Mammoth as well.

Despite not being able to achieve anything sizable, he was signed by Global eSports in April which changed things around for him. Though a victory eluded him initially, he was able to win Conquerors Insignia 2019 while also ensuring that his side qualified for WESG APAC 2019, scheduled to take place in early January 2020.

Maintaining an overall rating of 1.00, while having a crucial impact in matches which is not reflected rightly by his impact rating of 0.94, HellrangeR has managed to captain his side decently keeping in mind the inconsistent lineup.


9. Jayanth 'skillZ' Ramesh

While it might seem odd for a player to breakout at the age of 23, it seems as if skillZ is a late bloomer that has stormed his way into our rank list on the back of multiple incredible performances throughout 2019.

Since joining Entity Gaming back in June, skillZ has grown individually as a player. He currently boasts an overall rating of 1.01, while owning a KPR average of 0.65. He might still not be the best out there, but the immense growth he has shown since leaving Wings is incredible.

He has helped his side secure a first-place finish at Mountain Dew Arena 2019 while also qualifying for ZOWIE eXTREMESLAND 2019, where they barely missed out on qualifying for the playoffs.


8. Norbu 'Karam1L' Tsering

He is hands down one of the best riflers in India, and a spear in Global eSports arsenal. The 21-year-old youngster has stamped his mark as the ace for his side with his impressive rifling skills, earning a spot on our rank list.

If we are to focus solely on Karam1L's skill, he boasts an overall rating of 1.15 while having an impact rating of 1.23. This metric itself shows how crucial he has been for GE so far, leading the team to Kuala Lumpur, to compete in Conquerors Insignia 2019 against some of the best teams in Asia like ViCi Gaming, NASR eSports, and B.O.O.T-d[S].

Even when faced against such fierce rivals, the youngster managed to take 37 frags across two maps that GE played, ranking as the eighth-best player of that tournament. This is enough to show the great potential this rifler holds, and if he continues on the right track, he definitely has the capability to rank higher.


7. Anuj 'Amaterasu' Sharma

A veteran of Indian counter-strike, the 28-year-old is one of the old ones that started back in the 1.6 era, and is still standing tall. He has seized 2019 as the IGL for Entity Gaming, wining events within India while playing multiple international tournaments to rightfully earn a place in our rank list.

Continuing his journey with Entity Gaming, an organization he joined in Nov 2017, Amaterasu went on to lead his side to victories at both Mountain Dew Arena 2019 and South Asian qualifier for ZOWIE eXTREMESLAND 2019.

But along with his captaincy, his stats have not taken a huge dip as he has an overall rating of 1.01, which is also his impact rating. Proving that not only does he use his mind, but also lets his gun do some of talking for him.


6. Karan 'Excali' Mhawadkar

He has honed his skill quite well to land one notch above on our rank list this year in contrast to 2018. The 22-year-old rifler has done well to sustain his position in the competitive circuit, continuing to play with Entity Gaming through the year.

Excali has held an impressive overall rating of 1.10 while having an impact rating of 1.08. Going by stats he has been the second most impactful player for Entity, helping them fight in the three international tournaments for which they were directly invited amongst other Indian tournaments.


5. Agneya 'Marzil' Koushik

Regarded as one of the best riflers in the country, Marzil made a quick decision of joining BL4ZE Esports right after Signify disbanded. And though he might have been a force to reckon with in the first half of the year, his drop has been quite shocking.

Marzil who was the best Indian CS:GO player of 2018 has plummeted down on the rank list this year, but it might not be all because of his skills. After enjoying a great season with Signify, the rifler seems to have disappeared ever since joining BL4ZE.

Though his abilities are still top-notch, courtesy an overall rating of 1.06 with a fantastic impact rating of 1.25, he alone cannot carry his team around for long, who recently managed to qualify for WESG APAC 2019.



Another Indian counter-strike veteran who has seen the circuit evolve in front of his very eyes, without losing his touch. Proving through his gameplay how he deserves to be on this rank list.

Ace has had a wonderful season both with Signify and Orgless5. He has ruled over the national circuit winning both the ESL India Premiership - Winter 2018 and Fall 2019, while also making his way to COBX Masters Phase 2 and standing victorious at PGX One Plus CS:GO.

Across his many victories and defeats, the 26-year-old rifler has maintained a solid overall rating of 1.06, while being quite the clutch player with an impact rating of 1.08. Proving that age is just a number, Ace is surely living up to his name.



Missing out on the rank list last year due to an offseason, Psy has come back with a bang to claim a spot this year.

Enjoying a successful year with a team that is more of a family to him, Psy has had a phenomenal year, giving perhaps some of his best performances to enjoy such a lucrative year.

The Entity Gaming veteran has managed an overall rating of 1.05, alongside an impact rating of 1.15, making him the go-to player for the Indian side. He has proved what the stats have to say about him, by taking Entity all the way to Shanghai and almost making it to the playoffs of ZOWIE eXTREMESLAND 2019.

He also celebrated victories within India, while having the honour of receiving direct invitations for multiple Asian CS:GO tournaments like Qi Banja Luka 2019, CS.Money Asian Emperor, and Silver Slam.


2. Sabyasachi 'Antidote' Bose

Known to have the deadliest aim in the country, the beast from the east Antidote, has enjoyed probably one of the best years of his counter-strike career yet. His raw skill along with a mantle full of trophies has cemented his position on our rank list, as he jumps four ranks to stand second on our 2019 rank list.

The 23-year-old AWPer had one hell of a season, as he went through five player transfers, starting his year with 2ez Gaming and ending with Global eSports. But despite going back-and-forth between teams, the AWPer made sure that his performance was not affected by it, holding an amazing overall rating of 1.14 with an impact rating of 1.16.

His stats clearly state that not only is he stable with the AWP but is even able to clutch out of situations and pick up the pace when required. He has won tournaments with three out of the four organizations he was a part of.


1. Debanjan 'DeathMakeR' Das

Finally, taking the number one spot on our rank list is none other than the counter-strike prodigy himself DeathMakeR. He is considered to be the deadliest player with a rifle, a perfect blend of sound aim and solid mechanics has placed him at the top of this rank list.

DeathMaker averages a terrific KPR average of 0.77, which is by far the most by any Indian player in 2019. He also has an overall rating of 1.19 alongside an impact rating of 1.26, meaning that not only is he good, but performs better under pressure or when playing a clutch.

Even he has moved around quite a bit through the year, finding a lot of success with both Signify and Entity Gaming. Bolstering his individual prowess with a lot of victories, which only add to his credibility of being a fine player.

That was our list of the top ten Indian CS:GO Players of 2019. Do you agree with our list? Who do you think should have made it on the list according to you? Let us know in the comment section below.



If you do not agree with me, feel free to express your displeasure by populating my Twitter feed. :)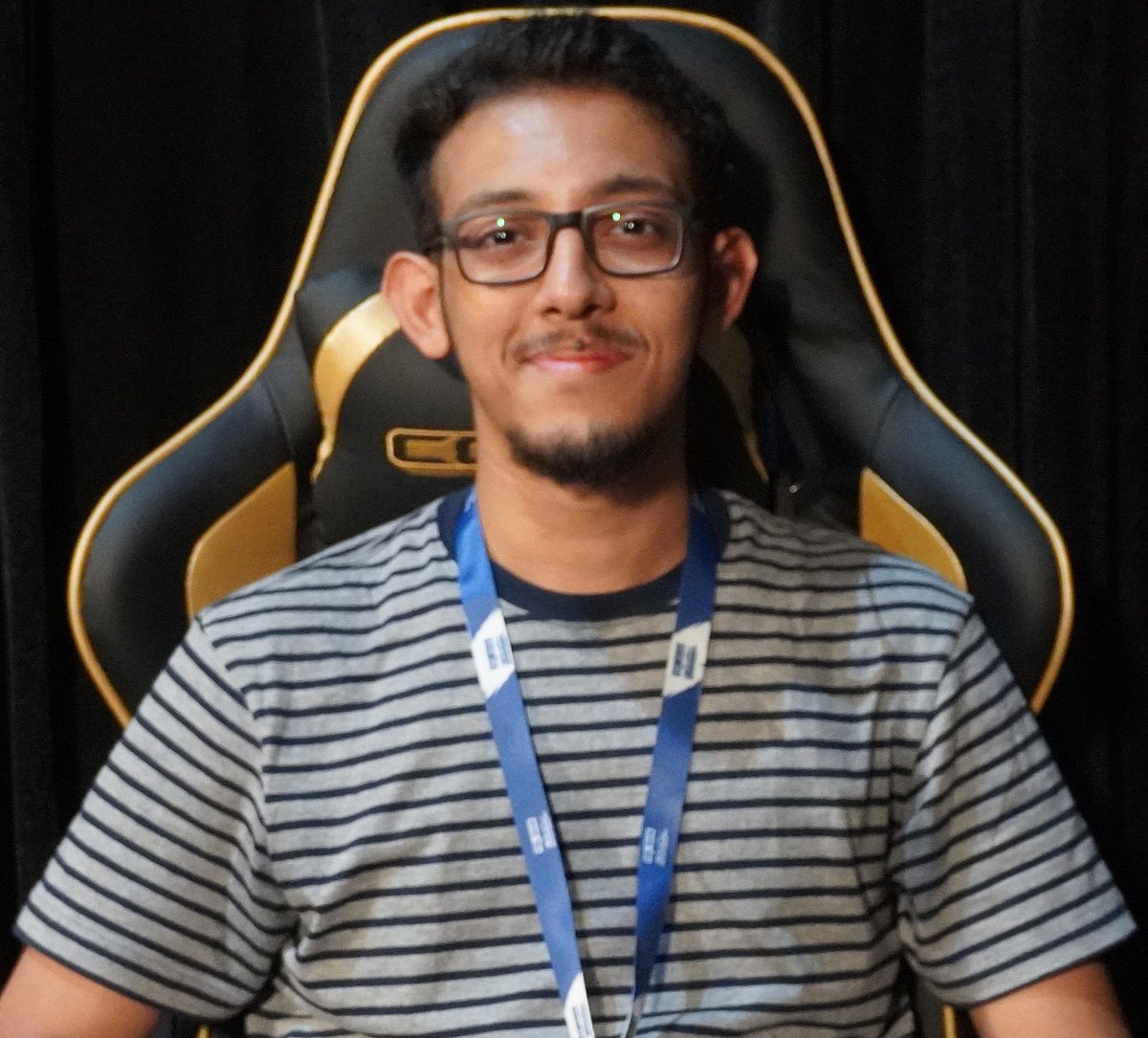 Aditya is the in-house CS:GO writer at AFK Gaming. While his understanding of the esports space is not restricted by geographical borders, his current focus lies in the Asian region. Understands and follows almost all major esport titles.