Skylightz Gaming to Invest $150,000 USD in Indian Esports Talent by 2022
Skylightz Gaming is looking to invest $150,000 USD in esports talent by the financial year of 2022.
The organization has partnered with Ronak, Pukar, Galma Boy, and Saum Raj to expand its talent pool.
Kuldeep Lather will be working as the strategic partner at the organization to help expand Skylightz's talent.
---
Singapore-based organization Skylightz Gaming plans to invest $150,000 in Indian esports by the financial year of 2022. The organization has signed Battlegrounds Mobile India (BGMI) player, HHarpreet "Ronak" Singh Janjhuha, who will be representing Skylightz on a global level. The organization seeks to expand into India to offer players exposure. The organization seeks to utilize the investment to expand its talent pool and sign more players to participate in global gaming events.
Skylightz Gaming Has Signed Four BGMI Players So Far
The team has signed four players to be a part of its BGMI roster. The organization acquired the players over the last couple of months after analyzing their performances at recent events. The organization highlighted Ronak as the star player with three major titles under his belt including PMCO Spring 2019, PMIS 2019, and PMAS 2020. Currently the Skylightz Gaming roster includes:
Ronak

Pukar

Galma Boy

Saum Raj
Skylightz Gaming CEO, Andy Ng revealed, "We are thrilled to bring our international gaming efforts, and impact to India! We at Skylightz Gaming, believe that India, in the realm of gaming & esports." He is certain that India has the talent to take esports to the next level and it has the means to do so because of affordable internet, an esports-loving audience, and the accessibility of mobile esports.
He added "PUBG (now BGMI) unfortunately came under the radar legally, within the subcontinent then. However, it has made a super-impressive comeback this year! I am hoping to witness the same energy & enthusiasm among Indian gamers."
Skylightz Gaming's strategic partner, Kuldeep Lather shared his thoughts on Indian esports stating that it is the right time to invest in esports because "Indian esports and online gaming market is seeing exponential growth since the last year". Lather will be responsible for helping Skylightz Gaming find the right talent and expand the organization's roster of players.
The new BGMI roster will be competing in local and international mobile esports events moving forward under the Skylightz Gaming banner. The organization is yet to reveal when it plans to field its roster in future events.
Published On: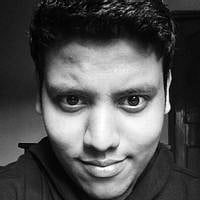 Abhimannu is a part of the content team at AFK Gaming and a lifelong obsessive gamer. He currently covers esports titles like VALORANT, CS: GO, Call of Duty, Fortnite, PUBG and more.