Apex Legends Mobile's Beta to Release in Indonesia and Four Other Countries 'in a Few Weeks'
Apex Legends Mobile's beta is coming to Indonesia, Peru, Colombia, Egypt, and Lebanon in the coming weeks.
Currently the beta is available to Android devices only but iOS compatibility is expected to be added soon.
India and the Philippines already have access to the game's beta and players can download the game right now.
---
Respawn Entertainment just announced that five more countries will be getting access to Apex Legends Mobile's beta in the near future. There is no confirmed date for when the game will be available in the listed countries but the studio has promised that the beta is coming 'in a few weeks.' The game is available in beta for select countries like India and the Philippines and more countries are being added regularly ahead of the game's official launch. Currently, the beta is available only for Android devices but compatibility will extend to iOS devices in the near future. Here is a look at how you can sign up for Apex Legends Mobile's beta access and be among the first to try out the game.
Apex Legends Mobile overview
According to Respawn Entertainment, the upcoming game "is specially designed for touchscreens, with streamlined controls and thoughtful optimizations that result in the most advanced battle royale combat available on a phone." The game will feature the same gameplay elements as its PC and console counterparts.
Apex Legends Mobile features duos and trios gameplay with a ranked system and limited-time events that change up the casual modes to offer some gameplay variety. Apex was one of the first games to introduce a respawn system that allows players to bring teammates back into the game by picking up their "banners" from death boxes.
How to pre-register for Apex Legends Mobile
Players in Indonesia, Peru, Colombia, Egypt, and Lebanon can sign up for the closed beta using the Google Play store page.
Head to the official Apex Legends Mobile page on Play Store using the link HERE.

Click on Pre-Register

Sign in to your Google account if required.

You will be notified when the game releases on any of your supported devices.
Apex Legends Mobile system requirements
It looks like you will need quite a high-end phone to run Apex Legends Mobile smoothly. IGN India reports that the game will at least require an iPhone 8 and above for iOS or a Snapdragon 625 or above for Android to play the game.
For Android
Processor: Snapdragon 625 or above.
For iOS
Processor: A11 Bionic and above (iPhone 8, 10.5 iPad Pro, or newer devices)
However, the beta is not available to all devices even if they meet the system requirements. If your device meets the system requirements but the game is not available, you will have to wait until Respawn widens the compatibility for the game's beta.
When will Apex Legends Mobile be available in my region
India and the Philippines were among the first to receive access to the beta of the upcoming mobile battle royale. Indonesia, Peru, Colombia, Egypt, and Lebanon are set to receive access "in the coming weeks" according to Respawn Entertainment. There are no confirmed release dates for other regions so far.
Published On: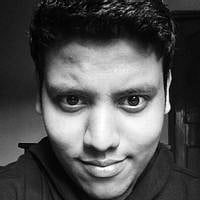 Abhimannu is a part of the content team at AFK Gaming and a lifelong obsessive gamer. He currently covers esports titles like VALORANT, CS: GO, Call of Duty, Fortnite, PUBG and more.