Call Of Duty: Mobile Season 13 Winter War Patch Notes
As Going Dark, Season 12 of Call of Duty: Mobile comes to a close, the game is going all-in with Season 13 called Winter War.
The patch adds a new multiplayer game mode, 2 new maps and some changes to Battle Royale on Isolated.
Also expect a new Mythic Weapon and complete challenges to unlock the QXR.
As Going Dark, Season 12 of Call of Duty: Mobile comes to a close, the game is going all-in with Season 13 called Winter War. The new season patch will officially launch at 8:00 am SGT on 21st December and add two new multiplayer maps, a fresh new battle pass and the 'On The Brink' themed event.  
Call Of Duty: Mobile Season 13 Winter War Patch
This Call of Duty: Mobile patch will see a new multiplayer mode first introduced in Modern Warfare, Grind combines the rules of Kill Confirmed and Hardpoint to create tactical chaos at its finest. Confirm kills by picking up dog tags from fallen players and transport them to set locations around the map. Get taken out along the way and you'll drop all of your collected tags, so keep banging those points to win big.
This season players will get a chance to experience two favourite Multiplayer maps, Nuketown Russia and Raid. First seen in Black Ops 4, Nuketown Russia sees the classic Multiplayer map moved out of the United States and set at a nuclear testing site in snowy Chernobyl. Take up a position between the train cars and cut down enemies running through the street, or take your chances in one of the two buildings. Players can expect some heated close-quarters battles on this wintery map. Holiday Raid's mansion and grounds will be also be covered in snow and decked out for some holiday cheer in the Winter War patch. 
As always, the Season 13 Battle Pass gives players the chance to unlock new free and premium content including new Operators, Weapon Blueprints, Charms, a new Scorestreak, a new functional weapon, and more. This patch Reznov is back in in a new avatar, Reznov Winterwood. 
RELATED:  Winter is Coming, CODM Season 13 Announced
At Tier 14, players can unlock the free EMP Systems Scorestreak, which will have the ability to down and disorient the other team with an attack that disables enemy electronics, select attachments, tacticals, and Scorestreaks. And unless your enemies have Hard Wired equipped, you'll be able to disrupt the enemy HUD as well. At Tier 21, you will be able to unlock the free Peacekeeper MK2 assault rifle, a new functional weapon originally seen in Black Ops 3. The Peacekeeper MK2 will feature a unique double-row magazine. 
Call Of Duty: Mobile Season 13 Battle Royale Patch
The developer is adding a rocket-powered snowboard to the Battle Royale map Isolated. The snowboard can be stored in your character's backpack for easy swapping between trudging up the slopes and making your way down and can be used outside of the area. To accommodate the snowboard, expect to see Ski Town feature a traversable cable car and ski trail in this patch. 
The Winter War patch features plenty of earnable rewards through new seasonal challenges and events. Events like the Holiday Bonanza Event, featuring Holiday Raid and Winter Prop Hunt, and prepare yourself for the marquee themed event: On the Brink. The best way to beat your enemy is to know their strengths, weaknesses, and plans of attack. In this season's main event, it's your job to activate and deploy sleeper agents to infiltrate city centres. Expect to activate new spies by playing Multiplayer and Battle Royale. On your way, you can unlock weapon sets that provide a recruitment bonus. Get the job done to earn new Epic items, along with an assortment of other Rare and Uncommon weapons and items.
Along with new seasonal challenges, this patch players will see some new rewards, including a new functional weapon and a new Multiplayer perk. Complete challenges and unlock the QXR, a new SMG featuring a wide array of Gunsmith attachments to help you get those perfect close-quarters attacks. You can also earn the new Restock perk to bombard your enemies with lethals and tacticals. Restock recharges these items over a 25-second period, including the Combat Axe.
Last but not least this season's patch will also include a new Mythic Weapon to be released in the Winter War. This Blueprint weapon uses the PeaceKeeper MK2 at its core, a unique design with meteorites of ice and magma. The bullet is wrapped in magma, which creates a bullet tracer filled with hints of red, yellow, and looks quite sci-fi.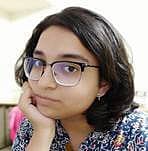 Nutan is AFK Gaming's source for everything from Twitch to the Twitterati. Her focus lies in distilling esports content from around the world. As the former captain of Girlaxy India, she brings an experienced eye in analysing the League of Legends scene.