Wild Rift Pentaboom Showdown: Vietnam's Volley Dominates the Rift
Wild Rift Pentaboom Showdown has concluded with Vietnam's Volley being crowned as the champions.
Indonesian team Inspire secured a second place finish.
The most awaited Wild Rift Pentaboom Showdown event has concluded. It was a heated battle between 8 regions from across Southeast Asia to prove who is the strongest team. After the storm has settled, The Vietnamese Team Volley emerged victorious against Malaysian Team Mystic in the Grand Finals. 
RELATED:  League of Legends: Wild Rift Pentaboom Showdown Announced
Wild Rift Pentaboom Showdown Group Stage
Riot Games seeded the 8 participating teams from across Southeast Asia randomly in two groups,  where teams played in a best-of-one round-robin format. 
Group A:
Vietnam - Volley
Malaysia - Mystic
Thailand - Trueshot
Philippines - Phoenix
Group B:
Indonesia - Inspire
Myanmar - Martial
Singapore - Starcall
Cambodia - Keeper
A total of 12 rounds of matches were played between teams. In group A, Volley dominated Day 1 with three wins and no losses. Following them was Mystic with two wins and one loss. Trueshot came in 3rd with one win and two losses. Team Phoenix had a poor performance on day 1 with no wins. 
Group B somehow had similar rankings, with Inspire having three wins and no losses. Martial followed them with two wins and one loss. Singapore's Starcall snatched 3rd place with one win and two losses while Cambodia's team Keeper had no wins. 
Wild Rift Pentaboom Showdown Quarter Finals
Day 2 saw the teams compete against each other in an eight-team single-elimination knockout playoff
Keeper improved their performance on Day 2. In a heated match,  Volley's Dang Ym dominated the jungle with his Lee Sin. Volley claimed the victory against Keeper. The match ended with 23 kills from Volley while Keeper only had 1 kill throughout the match. 
The second match was a close one for team Martial and Trueshot. Trueshot had a sweet early game, but Original Matt from Trueshot was becoming big in the jungle. Martial flipped the tide in mid-game with Original Matt's unstoppable Jarvan IV. The match ended with 27 total kills for team Martial, and 10 kills for Trueshot. 
The third match was an easy one for Inspire. Phoenix managed to even the tides during the early game, but Dyland Pros' Amumu dominated the team fights for Inspire, leaving Phoenix immobilized every single team fight they took. The match ended with 14 kills for Team Inspire and eight kills for team Phoenix. 
The fourth match was barely a challenge for Mystic. Penjahat's Zed swept the floor, killing anyone in sight. Team Starcall only managed to destroy one turret while Mystic destroyed 8 of their turrets. After 15 minutes, the match was over, with Penjahat having 12 kills making him the MVP for the match. The match ended with 25 total kills for team Mystic, while Starcall only had two kills in total.
RELATED:   All You Need to Know About Wild Rift Pentaboom Showdown
A Close Fight in the Semi-Finals
Team Volley dominated the match against Martial. Be Chans' Akali is nearly unstoppable, killing everyone and even diving to turrets without hesitation, earning him the MVP for the match. The match ended with 16 kills for team Volley, cementing their path towards the Grand Finals, and nine kills for team Martial. Team Volley's win-streak seems unstoppable at this point. 
The other semi-final saw Inspire take on Mystic. This was the most balanced match in the show so far. Fredo with his Olaf and Soloz's using his Lee Sin tried to flip the tide, but they couldn't get past the colossal Malphite, Blitzcrank, and Amumu, that Inspire had. Inspire dominated team fights with their tanky champions giving team Mystic a hard time reaching the back lane and killing the Ashe. The match ended with 12 kills for Inspire, and ten kills for Mystic. 
Volley Wins the Grand Finals
In the Grand Finals Volley fought against Inspire for 1st and 2nd place. Mystic secured 3rd place, beating out Martial.
Inspire tried their best to match up to Volley, but the Vietnamese team was always one step ahead and managed to secure the win. Volley dominated the entire event without a single loss earning the title Champions for the Wild Rift Pentaboom Showdown. Be Chanh earned the MVP title for the final match with his Yasuo breezing through enemies with a whooping ten kills and no deaths. Team Inspire went home with only a second-place trophy for the event.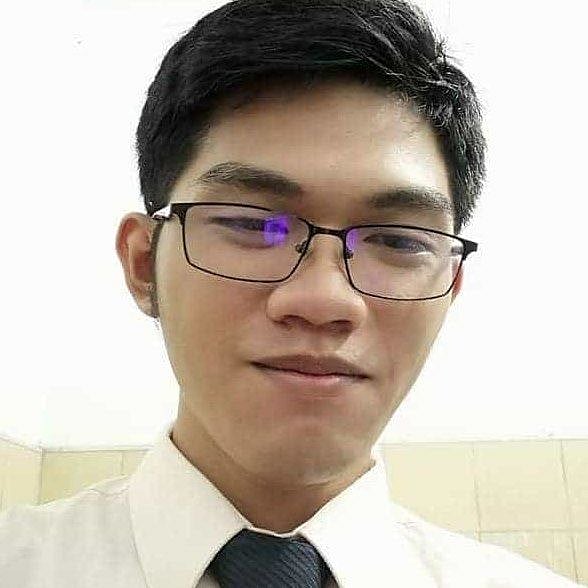 John is a mobile esports writer for AFK Gaming that specializes in Wild Rift and Mobile Legends, whilst also maintaining an overview of the Free Fire, COD Mobile and PUBG Mobile esports scenes.