Halloweeks Brings Spooky Happenings To PUBG Mobile
Halloweek debuts on PUBG Mobile today.
The Halloween-themed event brings back Infection mode, new cosmetics and events.
More Halloweeks themed outfits, items and festive content will be revealed soon.
PUBG Mobile Halloweeks has arrived and the 2020 edition is expected to feature Night and Infection modes, Blazed Pumpkins and costumes. PUBG Mobile Mobile's official handle has tweeted launching Halloweeks 2020. 
Infection Mode Available During Halloweeks
The Halloween-themed update features costumes, holiday items and new game modes including the recently introduced Infection mode. In this mode, players are split into two teams at the beginning of the match, namely Zombies and Defenders. Zombies must defeat the Defenders before the time limit ends. If even one Defender survives, their team earns the Chicken Dinner. While Defenders have access to guns like M416 and AK47 with Extended Mags, Zombies can only use melee attacks and abilities, which have cooldowns. Once defeated, Defenders will become infected and respawn as Zombies. They can even transform into various classes like Fast Zombie, Stealth Zombie, and the Zombie King with increased defence and attack stats. Defenders will also transform into powerful combatants called the Vanquishers when there are only three of them left. Infected killed by Vanquishers cannot be resurrected. Infection Mode was first launched in the 0.14.0 content update of PUBG MOBILE in August 2019. From now through Monday, 9th November, players can get into this favourite mode again.  
The ongoing Moonlight Mansion series has introduced a new event called Haunted Happenings which started on 9th October and will continue till 22nd October. Players can collect Moonlight Tokens by completing daily missions and give them to the Gargoyle for random rewards like character shards and special emotes. At the end of the event, if all missions are completed players will get AG and a permanent outfit.  
RELATED:  "I Think Wild Rift Will Explode Here," Says Sid Joshi Of TSM Entity
Halloween Costumes and Cosmetics
In addition to the return of Infection Mode, today's content update delivers a new wave of specially-themed in-game décor for PUBG Mobile's Halloweeks. Zombies wear Halloween masks and the game features new atmospheric decorations, including jack-o'-lanterns, gravestones and candles. More Halloweeks themed outfits, items and festive content will be revealed soon.
New cosmetics include Halloween Vehicle Upgrades and a themed skin for the AKM called 'Hellfire' and special Halloween outfits, some of which can be acquired through events. Players can participate in Halloween events to get Trick Coupon Scraps and combine them to play the Halloween Lucky Draw and use the candies from the Lucky Draw to get Halloween vehicle skins.
The new themed outfits include a Mummy set, Skeleton set, Count set and 2 mystery sets.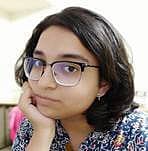 Nutan is AFK Gaming's source for everything from Twitch to the Twitterati. Her focus lies in distilling esports content from around the world. As the former captain of Girlaxy India, she brings an experienced eye in analysing the League of Legends scene.