Indian Orgs Sign PUBG Mobile Rosters From Neighbouring Countries To Play In PMPL
Indian esports organisations are looking to circumvent the PUBG Mobile ban and host teams for PMPL SA Season 2.
Stalwart Esports, FutureStation and Element Esports have all picked up rosters from neighbouring countries like Pakistan, Bangladesh and Nepal.
Since India's PUBG Mobile Ban in September, Indian esports teams who had qualified for PMPL South Asia were informed that they would not be able to participate in Season 2. Even those teams that were planning to fly their players out to another country and participate from there weren't allowed to do so. Following this change, allocations from PMCO Fall South Asia and Pakistan were increased and a few Indian organisations are looking to retain their spots in PMPL SA by hosting teams from neighbouring countries.
According to The Esports Observer, organizations that were a part of the Pro League were reported to have been given options to keep their spots if they could find eligible rosters. So far, Element Esports, Stalwart Esports and FutureStation have gone that route. However, so far, an official list of participating teams has not been declared yet. It's likely that the teams have let their existing rosters go to allocate funds for the new players. 
Stalwart Esports, FutureStation and Element Esports' PMPL Bid
On 6th October, Stalwart Esports officially announced their decision to pick up Pakistan's FreeStyle to represent them in PMPL SA. Initially, Stalwart planned to sign a team from Nepal. However, that didn't pan out. Now, Team FreeStyle's roster will play under Team Stalwart with the title STEfs.
RELATED:  Stalwart Esports Signs FreeStyle To Play PMPL After PUBG Mobile Ban
FreeStyle won the PMCO Spring Split 2020 - Pakistan and qualified for the PUBG Mobile World League East. However, due to a string of setbacks such as Pakistan banning PUBG Mobile and network issues in the region, the team couldn't play some of the matches in the World League, nor could they secure a spot for PMPL S2. 
Kolkata-based FutureStation Esports also did something similar and acquired a Bangladeshi lineup, choosing not to give up their spot in PUBG Mobile Pro League South Asia. 
Power House's slot was acquired by Element Esports and Team PAIN partnered with Element Esports forming ELMTxPAIN. 
India's PUBG Mobile Conundrum
The game's ban has shaken the entire PUBG Mobile ecosystem in the country. While some organisations like MegaStars called it quits, others decided to branch out to other games and signed rosters for titles such as Call of Duty: Mobile and Garena Free Fire. While many others are still hoping that the game gets a new publisher (like Reliance Jio or Airtel) in the region and eventually gets unbanned in the near future, much of this is rumour and there has been no official statement in this regard. While some organisations are looking for ways to work around the rules, their original Indian PUBG Mobile rosters' fates hang in the balance.   
RELATED:  After PUBG Mobile, TSM Entity Set Sights On Wild Rift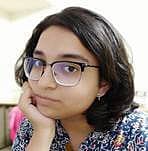 Nutan is AFK Gaming's source for everything from Twitch to the Twitterati. Her focus lies in distilling esports content from around the world. As the former captain of Girlaxy India, she brings an experienced eye in analysing the League of Legends scene.