OldBoy Joins Na'vi's Newly Launched PUBG Mobile Roster
Dmytro "OldBoy" Bui signed up for Na'vi's new PUBG Mobile roster.
Alexander "Glory" Manoil has been signed on as the team manager
Natus Vincere just announced their PUBG Mobile roster featuring Alexander "Glory" Manoil as the team manager. The organisation famous for its CS:GO and Dota 2 teams has signed on Dmytro "OldBoy" Bui as their first player.
Talking about the new roster, OldBoy said, "I am excited to become a part of such a titled club. I will do my best and beyond to realize my potential and conquer new heights." Na'vi's COO, Aleksey "xaoc" Kucherov also talked about the new venture saying, "PUBG Mobile is one of the leading disciplines on mobile devices, which we've been keeping our eye on for a long time now. We are ever so happy to finally join this tremendous community that brings the players from all over the world together."
RELATED:  Na'Vi IGL Boombl4 Comments on flamie's Tilted Mood Against AGO
OldBoy Finds A New Team
OldBoy has been a pro player for around 2 years, starting his career with Team Unique, and then formed his own team NEW ERA. In 2019 Dmytro became the world champion, winning PUBG Mobile Star Challenge World Cup. He also became a champion of European tournaments twice. Dmytro has earned $ 45,000 throughout his career so far. During his time with Team Unique, OldBoy earned the Team MVP award in the PUBG Mobile Club Open - Spring Split: Europe 2019. 
Na'vi or Natus Vincere is a Ukrainian multigaming organization which was founded in 2009 as a Counter-Strike team after the collapse of the team KerchNET. It was the first team in Counter-Strike history to win three CS 1.6 "Majors" in one calendar year - IEM Season IV, ESWC 2010 and WCG 2010. Na'vi's Dota division is best known for their results from The International 2011 to The International 2014, during which they won 20 Tier-1 events and made it to the finals of three consecutive Internationals.
Soon Natus Vincere will introduce the other players so follow our announcements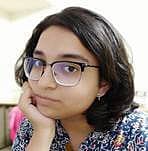 Nutan is AFK Gaming's source for everything from Twitch to the Twitterati. Her focus lies in distilling esports content from around the world. As the former captain of Girlaxy India, she brings an experienced eye in analysing the League of Legends scene.