Despite The App Store Bans, PUBG Mobile Is Still Playable In India
Despite the PUBG Mobile ban at the start of the month, the game is still playable in India through an APK update.
Samsung and Xiaomi phones auto-download the most recent PUBG Mobile update through their own browsers.
Warning: Since PUBG Mobile is officially banned in India, AFK Gaming does not encourage players to play the game.
At the beginning of this month, the Indian Government decided to ban PUBG Mobile along with other Chinese apps over privacy and security concerns as well as China's growing aggression at the border. Since the PUBG Mobile ban, several players and streamers have moved to other games like Free Fire and Call of Duty: Mobile. However, it turns out that PUBG Mobile is still playable on mobile devices in India. 
Disclaimer: The following is for information purposes only. AFK Gaming does not encourage Indian players to continue playing the banned game.
PUBG Mobile Is Still Accessible From India
Although both PUBG Mobile and PUBG Mobile LITE have been removed from Google Play Store. If the game hasn't been uninstalled from the device, PUBG Mobile still loads and lets you enter a match. Upon opening the game players get the following message:
Upon selecting 'Update', the game redirects Samsung and Xiaomi phones to open a native browser window and initiates the download of an APK file. 
The device will download the required files.
The device will ask for permission to install.
Upon reopening PUBG Mobile, it will ask to download another 13.7 MB patch and initiate more patch downloads.
After all the updates are complete, the game lets you enter a match as usual.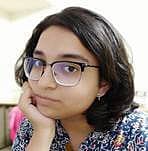 Nutan is AFK Gaming's source for everything from Twitch to the Twitterati. Her focus lies in distilling esports content from around the world. As the former captain of Girlaxy India, she brings an experienced eye in analysing the League of Legends scene.