PUBG Mobile To Introduce Mountain Dew 'Fuel Stations' In Game
Mountain Dew teams up with PUBG Mobile for a collaboration.
Fuel stations all over the Erangel 2.0 map will now drop loot for players.
Players also have a chance to unlock real-world rewards like a Dew parachute, a Dew t-shirt, crate coupons and 100 BP.
Today, Mountain Dew has announced a global partnership with PUBG Mobile, a game which has earned over $3 billion in revenue since its launch on app stores in 2018. One part of the promotional team-up will involve Mountain Dew 'Fuel Stations' appearing in PUBG's newly updated map, Erangel 2.0. These vending machines will provide loot to players for a limited period of time. 
RELATED:  PEL 2020 (Peacekeeper Elite League) Season 3 Announced
Other Cross-Promotion With Mountain Dew Products
Also mentioned in the announcement is a cross-promotion with Mountain Dew products, through which players will be able to "unlock rewards and in-game prizes" by buying specially marked items. This will include real-world rewards like a Dew parachute, a Dew t-shirt, crate coupons and 100 BP. In-game goodies will be digital bits like a Mountain Dew T-Shirt, a Mountain Dew Parachute, a Classic Crate Coupon, 2 x BP Card for 1 Hour and 2000 BP. Mountain Dew is also the official beverage sponsor of PUBG MOBILE Pro League Americas, PUBG MOBILE World League, and PUBG MOBILE Global Championship in 2020.
Alongside PUBG MOBILE, Mountain Dew is committed to championing the esports community and bringing gamers even more access to unique and exciting activations. "PUBG MOBILE and its esports are breaking records with huge fans worldwide. Together with Mountain Dew, we can't wait to see how players fuel up for victory," said James Yang, Director of PUBG MOBILE Global Esports. 
"It has been an absolute pleasure to help squad up the biggest partners of NODWIN Gaming in Mountain Dew and PUBG MOBILE," said Akshat Rathee, MD & Co-Founder, NODWIN Gaming, which played a key role in developing the campaign and the partnership. "The faith in the worldwide gaming and esports community exhibited by Mountain Dew in tandem with the mammoth reach of PUBG MOBILE allows for gaming to show true power of scale. We are delighted to be involved in these two global giants joining hands for an exciting partnership that celebrates the spirit of inclusiveness through gaming in markets across the world."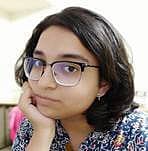 Nutan is AFK Gaming's source for everything from Twitch to the Twitterati. Her focus lies in distilling esports content from around the world. As the former captain of Girlaxy India, she brings an experienced eye in analysing the League of Legends scene.