When Is Season 15 of PUBG Mobile Coming Out?
PUBG Mobile's new season is called 'Beyond the Ace'.
Season 15 will begin on Tuesday, 15th September and the much-awaited Royale Pass will be made available at 2 AM GMT.
After Season 14 of PUBG Mobile brought players many exciting updates and events like the recent Pharaoh themed event, hopes are high for what the new season will bring. The theme of Season 15 is 'Beyond the Ace' and will feature several exclusive in-game cosmetics, outfits, and guns to be added to the game. PUBG Mobile Season 15 promises to reinvigorate the popular battle royale game with a number of major updates and tier rewards for players to work through and we finally have a release date. According to the official patch notes, Beyond the A.C.E. themed gameplay will be added to the new Erangel map. The players will also be able to redeem supplies at Energy Towers.
Release Date For Season 15 of PUBG Mobile
In patch notes released by PUBG Mobile, the release date of the Season 15 was officially confirmed. According to the official patch notes, the Season 15 will begin on Tuesday, 15th September and the much-awaited Royale Pass will be made available at 2 AM GMT. The Royale Pass section has been locked, so players will not be able to complete any more missions or earn extra rewards. 
With the arrival of the new season, PUBG Mobile will see a small patch which will unlock the RP section. PUBG Mobile's royale pass is free, but if you're after the game's premium items you'll need to stump up some cash. The free pass also tops out at rank 60, so bear that in mind if you have your eye on some of the higher-tier rewards. PUBG Mobile's Season 15 royale pass is likely to cost 600 Unknown Cash, and players will gain access to better rewards and the opportunity to rank up faster via elite missions. If time is of the essence, the Elite Pass Plus usually costs 1800 UC where players can instantly jump to rank 25 for free and snag some unique reward items.
RELATED:  What Are PUBG Mobile Content Creators Playing Since the Ban?
Android users can take advantage of PUBG Mobile's new royale pass Prime subscription service and enjoy exclusive Prime-only player benefits. Subscribers can get 300 or 900 royale pass vouchers each month, as well as access to Prime-exclusive Airplane Ranking display perks. The Prime subscription is only available on Android devices for now, but iOS users can apparently look forward to an upcoming collaboration with Apple in the future.
RELATED:  YouTuber Apparently Takes On Squads, Gets "Busted" Buffering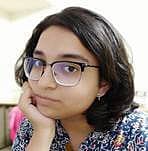 Nutan is AFK Gaming's source for everything from Twitch to the Twitterati. Her focus lies in distilling esports content from around the world. As the former captain of Girlaxy India, she brings an experienced eye in analysing the League of Legends scene.