Team Scout Crowned Champions Of Global Extreme Challenge
One of PUBG Mobile's biggest events of the year, the Global Extreme Challenge, has concluded. 32 celebrities, selected from a group of 64, battled it out under the leadership of 16 elected captains. This star-studded event featured Belgian footballer Kevin De Bruyne, Turkish singer Aleyna Tilki, American basketball player Ky Bowman, Argentinian footballer Paulo Dybala and even top Indian streamers like Sc0utOP and MortaL. 
PUBG Mobile Global Extreme Challenge was a collaborative effort between the gaming company and Direct Relief (an NGO that provides emergency medical care to the needy) in support of a charity drive to fight against the current global health crisis. The campaign was launched as part of PUBG Mobile's "play for good" initiative which aims to encourage players to stay home and also contribute their efforts towards the betterment of society. 
Format of Global Extreme Challenge
A total of 16 teams participated in the Global Extreme Challenge from four different regions. Each team was headed by a celebrity captain, who were decided by vote: 
.North America and the European Union (NA/EU): Team KY Bowman, Team Jack Osbourne, Team Aleyna Tilki and Team Kevin De Bruyne 
South America (SA): Team Paulo Dybala, Team Levinho, Team Yurem Rojas and Team Marian Santos
Southeast Asia (SEA): Team Gading, Team Auriele, Team Jay Chanathip and Team Hien Ho
South Asia, Middle East & North Africa (India/MENA): Team Scout, Team Mortal, Team O Sayf and Team Pikachu
A total of two matches were played on the new Livik map with teams going head to head against each other. The first match featured a 'Classic' round where 8 teams competed for a Chicken Dinner. The second match had a 'Survival' style gameplay where each celebrity's survival points made up an important part of their team's final points tally. 
Final Standings of Global Extreme Challenge
The first classic match was won by Team Scout 1 with 17 kills and 29 points and the survival match was won by Team Pikachu 2. They took 2 kills and 14 points in total. In the end, Team Scout topped the charts, picking up a total of 64 points and claimed the crown of Global Champions. Team Scout's two lineups included Scout, Neyoo, JONATHAN, Chun, Dynamo, Hrishav and Mavi. 
Team Kevin De Bruyne were the NA/EU champions, while Team Paulo Dybala were the champions in the South America (SA) region. Team Gading rose to the top for SEA while Team Scout took the crown for India/MENA for the Global Extreme Challenge.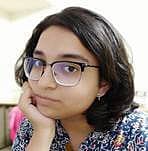 Nutan is AFK Gaming's source for everything from Twitch to the Twitterati. Her focus lies in distilling esports content from around the world. As the former captain of Girlaxy India, she brings an experienced eye in analysing the League of Legends scene.