Anti-Spectator Wallhack Introduced in PUBG MOBILE
Since the dawn of video games, some players have looked to gain an unfair advantage through cheating or hacking. Players have previously used hacks to remove the level-playing field by giving themselves special in-game powers such as speed boosts, wallhacks or aim assist.
Mobile games have been easier targets for hackers since developers are under pressure to keep the game file size to a minimum thereby forcing them to cut corners. PUBG MOBILE, since its inception, has been frequently targetted by hackers and cheaters worldwide. As the game continues to grow in popularity, new ways to game the system are being found and implemented. Multiplayer games developers are constantly caught in a game of cat and mouse with hackers, coming up with new updates and software upgrades to can catch and deal with hackers. Some game developers have been able to securely create anti-hack software such as anti-spectator wallhack features that protect the game files. This makes sure hackers are not able to misuse certain files for their advantage.
While Garena Free Fire certainly has a bigger hacker problem, PUBG MOBILE isn't far behind. However, PUBG MOBILE has now taken a step towards maintaining a level-playing field by adding a new anti-cheating feature to the game. Best described as an anti-wallhack feature coming to spectator mode, Tencent says it has found a new wallhack while investigating the Ban Pan security system.
The way this hack work is as follows:
Users team up to play a match together.
Some players of the team purposely eliminate themselves and spectate their teammates. 
While spectating, these players use wallhacks to tell their teammates the location of other players in the game.
Creation of anti-spectator wallhack
After having discovered this bypass, PUBG MOBILE's security has now reworked the teammate spectating system and created the anti-spectator wallhack feature in the process. Now, areas not visible to players in the match won't be uploaded to the spectator's field of view.
Before the anti-spectator wallhack, the spectating system retained the entire state of the match allowing players with wallhacks to eliminate themselves and then spectate to tell their teammates the position of competitors. Now, the anti-spectator wallhack proactively blocks anything not in the spectator's field of view, thus not allowing hackers to see anything now. 
PUBG MOBILE reaffirms their commitment to a zero-tolerance policy towards cheating and hopes to provide a fair gaming environment for everyone, and concludes by telling hackers "we will find you and issue a 10-year ban".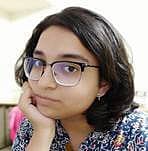 Nutan is AFK Gaming's source for everything from Twitch to the Twitterati. Her focus lies in distilling esports content from around the world. As the former captain of Girlaxy India, she brings an experienced eye in analysing the League of Legends scene.