8bit Thug's YouTube Channel And Email Have Been Hacked
Animesh "8bit Thug" Agarwal, a popular PUBG MOBILE streamer and a common name in the Indian PUBG MOBILE community reported today that his YouTube account and email were hacked. 8bit Thug's channel had been growing steadily over the past 6 months with the streamer closing in on 600K subscribers. 
8bit Thug's videos taken down
Screenshots posted by 8bit Thug on Twitter show the hacker had taken down his content and later changed the name of the channel. First, the channel's content was taken down and the display picture was replaced.
Later, the channel name was changed again to 'Novogratz [Foundation]' and the display picture was replaced once again with a photo of ex-hedge fund manager and billionaire Michael Novogratz. 
The channel has now been taken down. Given that the hack was so recent, it is still unclear when 8bit Thug's channel will be restored. The streamer was at 597k subscribers.  
The 24-year old player turned team owner has had a pivotal role in building up the PUBG MOBILE community in India. He has been one of the few people who has been there from the beginning, even before the PUBG MOBILE scene started maturing in India. 8bit Thug was part of the first Indian roster to participate in the PUBG Mobile Star Challenge (PMSC) in 2018. Since then, he has been closely associated with the esports side of things. 8Bit Thug is the co-founder of Team 8Bit, an organisation specializing in mobile esports. He has managed many influencers, including some popular names being MortaL and Mamba. He has also helped newer players break into the scene, and has established himself as a community figurehead, earning the respect of other players, talent, and fans thanks to his efforts for the PUBG MOBILE community.
The streamer is also known for his generosity. In the past, 8Bit Thug conducted 'Help India Charity Stream' which oversaw numerous top Indian celebrities streaming PUBG MOBILE for a cause. They raised INR 17,87,500 in total at the end of it. He also helmed a charity initiative for the recent tragedy in Assam and Bihar. The 'Assam and Bihar Flood Charity Stream' was conducted on 20th July, at 9 PM. 8Bit Thug's channel managed to raise more than INR 3,53,000 from the stream.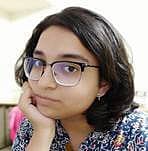 Nutan is AFK Gaming's source for everything from Twitch to the Twitterati. Her focus lies in distilling esports content from around the world. As the former captain of Girlaxy India, she brings an experienced eye in analysing the League of Legends scene.