Stylish Free Fire Names For Your Pet in February 2021
Players can customize their character with outfits, weapon skins, different pets and their costumes.
Unlock pet outfits and choose from a list of stylish Free Fire pet names to add a personal touch to your character.
There are several websites you can use to generate stylish names with special symbols and characters.
Stylish Free Fire pet names are just one of the many ways Garena's battle royale lets people customize their character and add a personal touch. Players can also do this through outfits, weapon skins, different pets, their costumes, and more. Pets accompany players as they enter matches and, unlike pets in PUBG Mobile, they give certain buffs to players. Leveling up the pet also unlocks new skins for the pet. There are several pets to choose from and you can customize your pet with stylish Free Fire pet names and your unlocked skins to match your outfits and flaunt your personal aesthetic in the game.  
Suggestions for stylish Free Fire pet names websites
As discussed before, players can use stylish Free Fire pet names to add another layer of customization to your character in-game. If you can't think of a name for your pet, there are several websites that give you stylish Free Fire pet name suggestions or options. Here are some:
1. Nickfinder
Nickfinder is a great website to generate stylish Free Fire pet names. Players can generate random nicknames and usernames with symbols (optional). You can also check how unique your chosen nickname is and the website also includes a randomly generated list of names with unique symbols. Nickfinder also offers a 'cool text' generator that changes the font in different ways and adds special characters. 
Here is a list of stylish Free Fire pet names you can find on Nickfinder:
Rider - The turbo wolf 
Daniela - Dani
Mama - La ley
Jimin - Mochi
Nathan - Nat
Paul - Pau
Olivia - Liv
Jessica - Jess
Julia - Lia
Isabel - Isa
Fatima - Fatii
Mia - Mimi
Emma - M&m
Joshua - Josh
Alejandra - Ale
Bee - Beeyoncé
Stephan - Steph
Martin- Marti
Michelle - Michi
Fernanda - Fer
Shreya - Shreyu
Veronica - Ronni
Sophia - Soph
Ella - Ella Bella
2. Behind the Name
This website lets you generate random names, including first, middle, and last names which can be influenced by different categories like mythology, literature, ancient, and fantasy. It has several other settings that you can change to go for a 'random 'name that is still influenced by certain categories that you like.
3. Comment Picker
Players can use the comment picker's random pet name generator to generate up to 100 names at a time. Use the various settings on the page to customize the results including the minimum or maximum length and give you a stylish Free Fire pet name.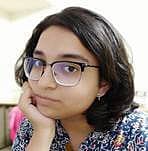 Nutan is AFK Gaming's source for everything from Twitch to the Twitterati. Her focus lies in distilling esports content from around the world. As the former captain of Girlaxy India, she brings an experienced eye in analysing the League of Legends scene.