How to buy UC in PUBG Mobile Securely
Players can use various ways like Google Play Store, Midasbuy and Razer Gold to buy UC in PUBG Mobile.
Beware of fraudulent websites and unverified URLs while transacting online.
PUBG Mobile keeps introducing new updates to keep the game fresh. With the new season called 'Beyond The Ace', players can expect even more cool cosmetics like skins, emotes, costumes and more in the 15th Royale Pass update. However, to buy the Royale Pass and skins, players need to buy UC or Unknown Cash, the in-game currency. There are many ways to purchase UC in PUBG Mobile like in-game purchases via the Google Play Store, Midasbuy, Razer Gold etc. Today we will look at the various ways players can get their hands on some UC. 
How to buy UC 
In-game purchase (via Google Play Store)
As the default method, players can buy UC in-game via the Play Store and use their Google Play balance, Credit/Debit card and Netbanking among other options to pay for it. This is the simplest way to buy UC.



Midasbuy
Players can also buy UC via Midasbuy, which is slightly cheaper than buying in-game. Midasbuy offers various payment methods including standard credit cards like Visa, Mastercard, American Express, Union Pay etc. It also lets you purchase using Razer Gold.
 
RELATED:  When Is Season 15 of PUBG Mobile Coming Out?
Razer Gold
Players can also buy UC with Razer Gold. To buy using Razer Gold:
- Visit PUBG MOBILE webshop
- Enter your Player ID or log in with Facebook
- Select Razer Gold as your payment method
- Select your recharge amount and click on Next
- Log-in to your Razer Gold account to complete the transaction

Alternatively, players can buy UC using a Razer Gold Pin,
- Purchase a Razer Gold PIN (INR)
- Visit PUBG MOBILE webshop (selected country must be "India")
- Enter your Player ID or log in with Facebook
- Select Razer Gold PIN as your payment method and click on Next
- Enter your Razer Gold PIN (INR) Serial number and PIN code, validate the captcha and click on Next
- Transaction is complete and UC is loaded into your account
Beware of Fraudulent Websites
While transacting online, there is a looming danger of running into phishing scams and other malicious practices that trick users into revealing sensitive information like card numbers, ATM pins and other bank details. This information is then used to make unauthorised transitions without the user's knowledge and impersonation among other things. Always use trusted sites and URLs. 
To protect yourself and your personal information, it's important to know what markers to look for. If you see an icon with the words "Secure" or "Verified," it's likely a trust seal. A trust seal indicates that the website works with a security partner. These seals are often an indicator that a site has HTTPS security, but they can also indicate other safety features, like the date since the site's last malware scan. There are also several services you can use to verify a link. Google Safe Browsing is a good place to start. Most browsers, including Firefox, Chrome, and Internet Explorer, now include a colour-change on the left side of the location bar to indicate that the site has been verified as legitimate. It's always a good idea to type in the URL by hand and avoid following links from an email. 
RELATED:  Downloading From Third-Party App Stores And Why It May Harm Your Phone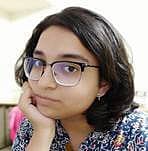 Nutan is AFK Gaming's source for everything from Twitch to the Twitterati. Her focus lies in distilling esports content from around the world. As the former captain of Girlaxy India, she brings an experienced eye in analysing the League of Legends scene.