World's Edge in Apex Legends Might Be Overhauled in Season 10
It looks like a catastrophe is headed towards World's Edge in Apex Legends Season 10.
Data miner Kralrhino, discovered game files that hint towards upcoming map changes.
There are also teaser dates in the game files which suggest more information will be available starting 15th July.
---
An Apex Legends data miner has discovered some information which suggests that World's Edge might be next in line to get a major update in Season 10. This season, we saw Olympus get some tweaks with new or revamped points of interest (POIs) and the next batch of changes are expected to hit World's Edge or King's Canyon, which lines up with the leaked information. World's Edge was released in Season 3 and it is currently the competitive map used for the Apex Legends Global Series (ALGS) competitive events. The last time World's Edge receive significant changes was back in Season 4 and 6 and the map is long overdue to get an update. Here is everything we know about the leaks so far.
What changes are coming to World's Edge
Following its release in Apex Legends Season 3, World's Edge received multiple tweaks in Season 5 and Season 6. It went on to become the go-to map for the game's esports scene but it has not received any tweaks for a long time. According to Apex Legends data miner Kralrhino, there are memos of a character named Bilal. It looks like Bilal is trying to warn everyone about the Harvester activity on World's Edge and that a catastrophe is coming. We have all seen how World's Edge is a mix of icy landscapes and volcanoes at the same time and Bilal thinks that the planet itself is cracking apart due to the tectonic activity.
In one of the leaked game files, Bilal says "Serious tectonic activity in TY, they are actually increasing Harvester activity, do they want us to all burn? They're purging the evidence, catastrophe's coming." It looks like some POIs may be destroyed or replaced in the upcoming update. This is not the first time that Respawn Entertainment has removed POIs, with Skull Town in King's Canyon being one of the most popular locations being removed from the game.
The data miner also revealed that teasers for the upcoming map changes should start dropping later this month. There are teaser dates in the game files which suggests that the teasers should drop on 15th, 18th, and 20th July.
Olympus received numerous changes in Season 9 and World's Edge might be receiving similar treatment next season. It will be exciting for fans to see how Respawn Entertainment expands the lore of World's Edge and implements the gameplay changes on the map.
Published On: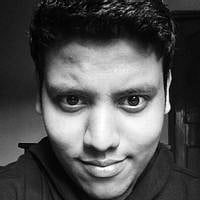 Abhimannu is a part of the content team at AFK Gaming and a lifelong obsessive gamer. He currently covers esports titles like VALORANT, CS: GO, Call of Duty, Fortnite, PUBG and more.