Velocity Gaming Qualifies for Valorant Conquerors Championship Main Event
Velocity Gaming is the first team to be a part of the upcoming Valorant Conquerors Championship main event which will take place in August.
Other regional qualifiers will take place until August which will lead up to the main event.
Velocity can potentially become the first Indian team to be a part of the Valorant Champions Tour.
---
Velocity Gaming is officially the first team to qualify for the Valorant Conquerors Championship (VCC) main event after winning the India Qualifiers 1 grand finals against Global Esports. Despite having a flawless streak with not a single map lost throughout the event, Global Esports failed to end its run at the Valorant Conquerors Championship India Qualifiers on a winning note. Velocity Gaming will get the opportunity to be a part of the Valorant Champions Tour through the upcoming VCC main event, where the team will compete against South Asia's best teams.
Velocity Gaming vs Global Esports recap
Velocity Gaming took on an early lead against Global Esports with a 13-10 win on Icebox and another 13-10 win on Bind. The team was looking to end the finals on a 3-0 map streak but Global Esports attempted to make a comeback with a solid 13-6 victory on Ascent. However, Velocity Gaming ended the tournament with a closely fought 16-14 victory on Breeze to secure its spot at the Valorant Conquerors Championship main event.
Hope is not lost for teams that failed to qualify in the recent qualifier as there will be another India qualifier which will take place between 29th July and 8th August, where teams will compete for another shot at being a part of the VCC main event.
Valorant Conquerors Championship main event overview
Each VCC qualifier will have a set number of registration slots. Participants will compete in online qualifiers and winners will progress to the playoffs. The winner of the playoffs will progress to the APAC Last Chance Qualifier of the VCT where they will face qualified teams from Southeast Asia, Korea, and Japan. The winner of this APAC Last Chance Qualifier will advance to the Valorant Champions Tour grand finals where the 2021 Valorant world champion will be crowned.
Other regions competing in the Valorant Conquerors Championship include Pakistan, Afghanistan, Sri Lanka, Maldives, Bangladesh, Nepal and Bhutan. In addition to the India qualifiers, there are five other qualifiers for the VCC and the winners from each of the events will compete at the regional playoffs. Currently, Velocity Gaming is the only team to have reached the VCC main event.
Published On: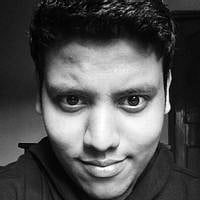 Abhimannu is a part of the content team at AFK Gaming and a lifelong obsessive gamer. He currently covers esports titles like VALORANT, CS: GO, Call of Duty, Fortnite, PUBG and more.