Valorant May Be Getting Custom Crosshair Profiles Soon
According to datamined information, Valorant might be getting custom crosshair profiles soon.
Dataminer Valorleaks suggests that there will be up to ten crosshair profile slots available in a future update.
Riot Games is yet to confirm the feature and it is unknown if or when it will be available.
---
Recent datamined information suggests that Valorant might be getting custom 'crosshair profiles' which will allow you to customize your crosshair and save them. While Valorant already provides a solid array of customization options for your crosshair, there is no way of saving your settings when trying out new crosshairs. However, that is set to change according to some datamined information which suggests that crosshair settings can be saved as profiles in a future update. The leaker claims that there will be up to ten profile slots available for players to use. Here is everything we know so far about the upcoming feature.
How do the upcoming custom crosshairs work
According to popular Valorant leaker ValorLeaks, there is a crosshair profiles feature coming to Valorant which will allow players to save and store up to ten crosshair presets in-game. Players will also be able to copy crosshair profiles and tweak them without sacrificing existing settings.
In its current state, the crosshair menu allows players quite a bit of customization but not being able to swap crosshairs based on the weapon you have anytime you want does limit players. Riot Games has not officially confirmed the feature just yet but if the speculations are true, it will definitely help players swap crosshairs on the fly during matches depending on the loadout they have.
How to create the perfect crosshair in Valorant
Until the feature is confirmed and released by Riot Games, players can make use of Valorant Crosshair Generator. It is a great community-made app that lets you try out different crosshairs in a web browser and later apply them in-game. If you want to experiment with crosshairs, you can try out a nifty little app without firing up the game. Once you find a good crosshair, you can swap to the in-game menu and use the same settings.
Understanding movement error and firing error in the crosshair settings menu is important if you want to see how they affect your accuracy when shooting. You can toggle both settings in the shooting range and see how they affect the crosshair visuals. If you leave both settings on, you will notice that the lines on your crosshair react to you moving or firing your weapon, making your crosshair bigger.
The settings are useful for newer players who are not used to FPS games. Still, if you are a veteran or have a decent grasp of how to correct your aim when shooting any weapon in Valorant, you can safely turn these settings off unless you really like having them on. It reduces visual clutter, and you rely on your muscle memory more to adjust your shots.
Published On: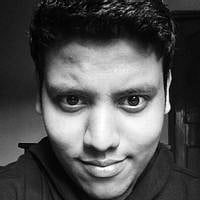 Abhimannu is a part of the content team at AFK Gaming and a lifelong obsessive gamer. He currently covers esports titles like VALORANT, CS: GO, Call of Duty, Fortnite, PUBG and more.