Sentinels beat XSET at VCT NA Stage 3 Challenger One Grand Finals
Sentinels secured a 3-1 win against XSET at the VCT NA Stage 3 Challenger One grand finals.
The team along with XSET will be moving to the Challenger playoffs to qualify for Masters 3 Berlin.
The North American team will also take home $20,000 USD as prize money for winning the event.
---
Sentinels defeated XSET 3-1 at the Valorant Champions Tour NA Stage 3 Challengers One event. After being knocked to the lower bracket by XSET earlier in the event, Sentinels managed to pull off a comeback and win in convincing fashion. Sentinels is now one step closer to be a part of Masters 3 Berlin. The team already won at Masters 2 Reykjavik and it will be looking to secure another Masters win when heading into the Valorant Champions main event later this year. After suffering an early setback on Haven at the grand finals, Sentinels managed to win three maps back-to-back and take home the lion's share of the $50,000 USD prize pool.
VCT NA Stage 3 Challenger One: Sentinels vs XSET recap
The grand finals started with XSET taking an early lead on Haven. After losing the initial pistol rounds, XSET managed to pull off a comeback and ended up winning 13-0 on the map. XSET was looking to pull off another upset at the event by taking out the Stage 2 champions but Sentinels pulled off a decisive comeback.
Breeze was the tipping point where Sentinels started dominating the grand finals. The team secured nine round wins and Sentinels' Sick was undoubtedly the star performer at the event with 24 kills on the map and a great performance at the event overall.
The momentum for Sentinels continued on Icebox but XSET almost staged a turnaround with Ayrin forcing the game into overtime, but Sentinels managed to pull through. With a 2-1 lead on Sentinels' side, the team carried forward its momentum and won on Ascent and secured a 3-1 win at the grand finals.
XSET is still a part of the Valorant Champions Tour, and it will get a chance at redemption at the Challengers Playoffs later this year. Both Sentinels and XSET have qualified for the Challengers Playoffs and they will be competing for a chance to be a part of Masters 3 Berlin. Sentinels will be taking home $20,000 for its performance at the event but more importantly, the team asserted itself as the number one contender for becoming world champions later this year at the Valorant Champions main event.
Published On: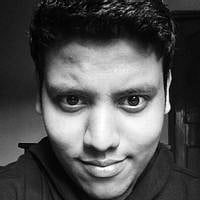 Abhimannu is a part of the content team at AFK Gaming and a lifelong obsessive gamer. He currently covers esports titles like VALORANT, CS: GO, Call of Duty, Fortnite, PUBG and more.