Riot Games Offers to Revert Recent AFK Bans in Valorant
Valorant was affected by server outages in the Asia Pacific and South Asia regions recently.
Riot Games is offering to revert bans of players who were incorrectly penalized due to the server instability issues.
Players need to submit a request at the official support page with a ban appeal to get their bans reversed.
---
Valorant suffered from server instability issues earlier this week and many players have been banned despite Riot Games being at fault. Riot Games posted on its social media account that players who have been incorrectly banned due to the recent server outage can request their bans to be reverted. Players can submit tickets at the official Riot Games support portal to get their bans reverted if they are eligible. Reversals are applicable if you were genuinely affected by the server outages as accounts are likely to be manually reviewed when putting in ban appeals. Here is how you can submit a ticket and get your ban reversed by Riot Games.
How to get your ban reversed in Valorant
Riot Games issued an update stating, "if your games were impacted by the recent server outages, please contact player support to see if you can have your AFK penalties reverted." Players will be eligible for the ban reversals only due to the recent server outages and intentional inactivity-related bans will not be entertained.
Scroll down and click on "Can't find what you're looking for? Submit A Ticket".

Choose the applicable request type.

You will get a prompt saying "You must be logged in before you can submit this type of ticket" if you are not logged in.

Click on Sign-in

Once you are signed in, enter the Subject.

Choose Your Enquiry.

In the Description Box, enter all necessary information.

Attach any supporting images or documents in the attachments section.

Click on Submit.
What to do after submitting your ticket
You will receive an email instantly that will look like the following:
Thanks for contacting our Player Support Team! We received your request (TICKET NUMBER)
Looks like a response will take a little longer than normal due to a high volume of requests, sit tight and one of our specialists will answer you as soon as they can. Try not to bump your ticket unless you have additional information that we could use to help you since bumping your ticket repeatedly will increase your wait time.
If you were logged in to the support site when creating your ticket you can use the following link below to be taken directly to it.
http://support-valorant.riotgames.com/hc/requests/TICKET NUMBER
You can use the link in your email to monitor any responses that you receive after you create a Valorant ticket. Alternatively, you can check your email notifications and wait for a response. Depending on your request, it may take time to resolve issues. You should use the ticket number for follow ups for future communication regarding your ban appeal.
Published On: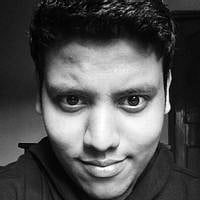 Abhimannu is a part of the content team at AFK Gaming and a lifelong obsessive gamer. He currently covers esports titles like VALORANT, CS: GO, Call of Duty, Fortnite, PUBG and more.