TheRawKnee To Represent India At WWE 2K Battlegrounds Clash Of Countries
TheRawKnee will represent India in the Clash of Countries tournament.
The YouTube content creator will join other creators from across the globe.
WWE is hosting a tournament today for its newly released game WWE 2K Battlegrounds. Clash of Countries will go live at 9:30 (IST) on the WWE 2K YouTube channel. The tournament will feature content creators from across the globe face off in the WWE 2K Battlegrounds on PC. Hall of Fame commentator Jerry "The King" Lawler will be joined by Samoa Joe to preside over this global brawl. Content creators representing their respective countries include:
Hosted by Ahmed Al Nasheet of DvLZGaME from Dubai;
GameOverGreggy of Kinda Funny Games from the United States;
LeFloid of Doktor Froid from Germany;
TheRawKnee of The RawKnee Games from India;
RolsoG of Rolsogames from Spain;
E.M.B. from France;
Simon Miller from the United Kingdom;
Jayden Rodrigues from Australia.
TheRawKnee was approached to be part of this event and represent India. He is also the only participant from Asia who will be competing against participants from the USA, UK, France, Germany, Australia, and Spain. Rawknee has been a lifelong fan of WWE, and this opportunity is huge for him, as he has always wanted to collaborate with the pro wrestling giant. 
WWE 2K Battlegrounds
WWE 2K Battlegrounds is a professional wrestling video game developed by Saber Interactive and published by 2K Sports. It was released on September 18, 2020. WWE 2K Battlegrounds is available on Xbox One, PS4, Switch, Steam and Stadia.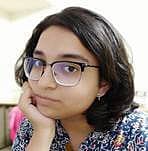 Nutan is AFK Gaming's source for everything from Twitch to the Twitterati. Her focus lies in distilling esports content from around the world. As the former captain of Girlaxy India, she brings an experienced eye in analysing the League of Legends scene.