Sc0utOP and Dr Disrespect To Stream PUBG Together
Dr Disrespect has returned to streaming after his Twitch ban and today the streamer has said that he will play PUBG on Friday, 21st August 2020 with Sc0utOP, the Indian PUBG Mobile pro and streamer.
Dr Disrepect's return to streaming on YouTube was a major comeback. His stream peaked at approximately 510,000 viewers last week. Recently, Dr Disrespect also teased of a stream with PewDiePie with this Tweet.
The stream later went live and racked a whopping 3,679,429 views.  
Sc0utOP is currently part of Fnatic (Mobile) as a content creator and was a former owner of team Xspark. The pro player and streamer is definitely having a good year. Sc0utOP currently has over 2.62 million subscribers and his recent stream crossed 380,000. On loan to Orange Rock esports, he contributed to OR's second-place finish in the recently concluded PMWL East 2020. Sc0utOP's team was also crowned champions of the Global Extreme Challenge conducted by PUBG Mobile. The tournament was a star-studded event featuring Belgian footballer Kevin De Bruyne, Turkish singer Aleyna Tilki, American basketball player Ky Bowman and Argentinian footballer Paulo Dybala. 
The global lockdowns have had a massive impact on online livestreaming content with streamers breaking records globally. The PUBG Mobile has developed into a thriving ecosystem with several minor and major tournaments being conducted. In general, the mobile gaming scene in India has attracted a massive audience who enjoy playing games like Free Fire and Call of Duty: Mobile. Many other Indian gamers and streamers have crossed the 100k audience milestone multiple times. Recently, MortaL crossed 300,000 viewers during his PUBG Mobile crate-opening stream. Other streamers like Dynamo Gaming have a massive following of over 8.3 million subscribers. His streams have been consistently drawing in more than a million views with his recent Independence Day stream bringing in over 1.6 million views.
More stream collabs to come?
YouTube's head of Gaming, Ryan Wyatt, recently teased that there was "so much more to come" from the live side of YouTube.
"We've been making some significant strides on the Live Gaming front here at YouTube Gaming," Wyatt said. "It's good to see a handful of creators consistently pull 100K CCU+ every time they go live on YouTube (Sc0utOP, Mortal, DrDisrespect, Pewdiepie, Jacksepticeye, etc). So much more to come."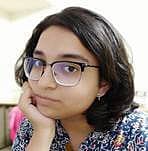 Nutan is AFK Gaming's source for everything from Twitch to the Twitterati. Her focus lies in distilling esports content from around the world. As the former captain of Girlaxy India, she brings an experienced eye in analysing the League of Legends scene.