'OK Boomer' Twitch Streamer Neekolul Joined 100 Thieves
English and Spanish Twitch streamer Neekolul Joined 100 Thieves as an addition to their team of content creators. 
As Neekolul joined 100 Thieves, the streamer said, "If you would've told me 2 years ago that this is the spot I would be in, I would've had a full-blown anxiety attack. I've been a big fan of 100 Thieves and the content they've been creating for a while now, especially from strong female voices such as Valkyrae and BrookeAB. Signing with 100 Thieves has been a dream, and I'm really excited to have found an organization that wants to support me and help me turn my passion into a career." 
Matthew "Nadeshot" Haag, founder and CEO of 100 Thieves said as Neekolul joined 100 Thieves, "We were all personal fans of Neeko's streams and videos, and we have been continuously impressed by her success on social media, which is why we're so excited to welcome her to 100 Thieves. I know she is going to fit in perfectly at 100 Thieves, and we're looking forward to seeing her grow more as a content creator with us."
Before Neekolul Joined 100 Thieves
Nicole "Neekolul" is a 22-year-old streamer of Mexican/Portuguese heritage and is now based in Texas. Neeko joined Twitch in August 2017, and since then has gained over 176K followers on the platform where she streams in both English and Spanish. Neeko was made a Twitch Partner in October 2017. Putting her business degree on hold, she started streaming regularly, playing a variety of games. Before Neekolul joined 100 Thieves, she streamed Fortnite, League of Legends, Chess and Dead By Daylight and has started streaming Just Chatting more recently. Neeko's stream last week pulled in an average of 1,990 viewers and hitting a peak of 4,375 viewers. 
Neeko is also a rising social media star. Before Neekolul joined 100 Thieves she was active on Twitter and joined Instagram in October 2018. Neeko joined TikTok more recently and a video of the streamer lip-syncing to Senzawa's "oki doki boomer" went viral on 3rd March, earning her the name "OK, Boomer" girl. 
The video currently has over 40 million views on Twitter, with more than 57K retweets and 5K likes on TikTok. This was before Neekolul joined 100 Thieves. After the TikTok went viral, Neekolul's follower count went up from just over 20K to almost 250K in the space of two weeks on Twitter, with her Instagram follower count going up from 12,500 before 3rd March to over 100K by 15th March.
Even before the viral video, Neeko pulled in a lot of viewers. Neekolul joined 100 Thieves roster's top talent which includes YouTuber CouRageJD and Twitch streamer BrookeAB. Working with 100 Thieves,  Neekolul will continue streaming fulltime on Twitch, while creating new content on TikTok and Twitter. Currently, 100 Thieves has esports teams for League of Legends, CS:GO, Fortnite, and they have recently jumped into VALORANT.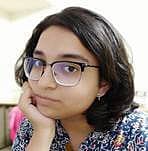 Nutan is AFK Gaming's source for everything from Twitch to the Twitterati. Her focus lies in distilling esports content from around the world. As the former captain of Girlaxy India, she brings an experienced eye in analysing the League of Legends scene.