Ubisoft Sues Apple And Google Over Rainbow Six Knock-off Area F2
Ubisoft has decided to sue Apple and Google over the distribution of Area F2.
Actions against AF2 developer Alibaba run Qookka Games still unknown.
Ubisoft Entertainment has sued Apple and Google over a game called Area F2, claiming it is a ripoff of Rainbow Six: Siege. Area F2 - Global Launch is listed on Apple's App Store and the Google Play Store by developer Qookka Games, a name Alibaba's Ejoy.com does business under. It currently has over 5 million downloads on the Google Play Store. 
According to a Bloomberg report, "Area F2", created by Alibaba owned Ejoy.com, is a "near carbon copy" of Rainbow Six Siege, and that can't "seriously be disputed," Ubisoft claimed in a complaint filed on 15th May in the federal court of Los Angeles.
The company added that R6S is "among Ubisoft's most valuable intellectual properties" and "virtually every aspect of AF2 is copied from R6S", including the operator selection screen, final scoring screen "and everything in between".
Apple and Google are being sued for enabling distribution of AF2, rather than Qookka Games for the original infringement. It is still unclear if Ubisoft plans any action against Qookka Games. The developer had previously notified both Apple and Google of the infringement but no action was taken by either App Store or Play Store. Rainbow Six Siege has over 55 million registered players with 3 million active players daily.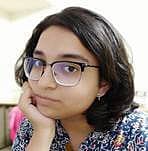 Nutan is AFK Gaming's source for everything from Twitch to the Twitterati. Her focus lies in distilling esports content from around the world. As the former captain of Girlaxy India, she brings an experienced eye in analysing the League of Legends scene.