SicK Valorant Settings 2021: Crosshair, Keybinds, and Video Settings
Here are the updated SicK Valorant settings that you can use to replicate the player's own setup and incorporate it in your own gameplay.
While his settings are perfect for him, they might not be ideal for you as sensitivity settings are a matter of personal preference.
SicK currently plays for Sentinels and is one of the best Valorant players in North America.
---
Here are SicK's Valorant settings that you can use if you want to copy the Sentinels pro's custom setup. He is one of the best Valorant players in North America and is part of the VCT Stage 2 Masters champion squad. You can use SicK's Valorant settings for your own gameplay in case you are starting out and want to get an idea of how you need to tweak your game to get the most frames per second and have the right sensitivity. However, copying SicK's Valorant settings might not yield the best results for you. You may have your personal preferred sensitivity settings and it is recommended to use his settings simply as a reference point and tweak them based on your own comfort levels.
SicK Mouse and Sensitivity Settings
SicK currently uses the Logitech G900.
DPI: 800

In-game Sensitivity: 0.235

eDPI: 188

Scoped Sensitivity: 1

Polling Rate: 1000

Windows Sensitivity: 6
SicK Keybind Settings
SicK currently uses the HyperX Alloy FPS Pro
Crouch: Left Ctrl

Walk: Left Shift

Jump: Mouse Wheel Down

Ability 1: C

Ability 2: Q

Ability 3: E

Ultimate Ability: X
SicK Crosshair Settings
Crosshairs are a matter of personal preference. You can find out how to make the perfect crosshair in Valorant or try out SicK's crosshair in the Valorant Crosshair Generator app to see if it suits you.
Colour: Green

Inner Lines: 1/3/2/5

Outlines: On/1/1

Outer Lines: 0.379/2/0/10

Center Dot: Off

Fade: Off

Movement Error: Off

Firing Error: Off
It is recommended to understand what movement error and firing error does in Valorant and how they affect your aim. Try out both settings turned on and see if you like it but it is recommended by most players to leave them off. You can toggle both settings in the shooting range and see how they affect the crosshair visuals. If you leave both settings on, you will notice that the lines on your crosshair react to you moving or firing your weapon, making your crosshair bigger.
SicK Graphics Settings
Material Quality: Low

Anti-Aliasing: None

Detail Quality: Low

Anisotropic Filtering: 1x

Texture Quality: Low

Improve Clarity: On

UI Quality: Low

Bloom: Off

Vignette: Off

Distortion: Off

Vsync: Off

First Person Shadows: Off
Published On: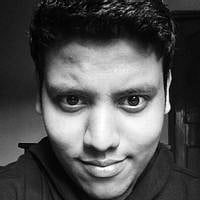 Abhimannu is a part of the content team at AFK Gaming and a lifelong obsessive gamer. He currently covers esports titles like VALORANT, CS: GO, Call of Duty, Fortnite, PUBG and more.