How To Unlock Apex Legends Heirlooms for Cheap
The easiest way to get Apex Legends heirlooms for cheap is via the Collections events.
Players can craft as many epic items as possible from the event to reduce the number of packs needed to get the associated event heirloom.
To get heirloom shards, the only option is to purchase the standard Apex packs.
---
Apex Legends' heirlooms are among the rarest items in the game with a 0.002% drop chance and only upon opening your 500th Apex Packs are you guaranteed to get an heirloom. You have to get incredibly lucky, open 500 Apex packs or you can opt to purchase all the cosmetics in any Collections event to get a specific heirloom. These Collections events can put a dent in your wallet with all cosmetics costing players roughly $180 to get the event heirloom. Here is a look at how you can unlock Apex Legends heirlooms for cheap or even get an heirloom for free if you have been saving your crafting materials.
How do Apex Legends heirloom unlocks work
There are several Apex Legends heirlooms that are already available for existing Legends and you cannot obtain them from the usual Collections events. For example, the Wraith Kunai or the Octane Butterfly Knife are available only via heirloom shards. You can get 150 heirloom shards through random drops from Apex Packs and you are guaranteed to get 150 heirloom shards upon opening 500 packs. Event packs and special packs do not count towards the progress of the pity timer on the standard Apex packs.
Getting 150 heirloom shards for cheap
11,500 Apex coins cost $99 (more, if local taxes apply) and getting 500 Apex packs would set you back by nearly $500. This is currently the only consistent way of getting heirloom shards and also the most expensive.
Alternatively, if you do not have an heirloom and have been playing for a while. You can check out the Apex packs calculator and input all of the necessary details about your playtime from each season in the calculator. You will be able to check how many packs you have opened till date and get the appropriate number of packs. For example, if you have opened 300 packs, you will need to purchase 200 packs to reach the 500 mark, which will set you back by $200 instead of $500.
Additionally, an EA Play subscription allows you to get a 10% discount on Apex coins which you can use to your advantage. You can unsubscribe from EA Play after the first month if you do not want to continue the service.
Getting Collections event heirlooms
There are two ways to get the Revenant Apex Legends Heirloom which is the latest melee skin set to release on 29 June. Here are some numbers that will help you save money on your purchase.
Cost of 24 Apex Event Packs (guaranteed heirloom): 16800 Apex Coins
Cost of two special bundles: 7500 Apex Coins
Apex Coins + Price of 12 Bundles: 15900 Apex Coins
EA Play Subscription: 10% Discount on Apex Coins
For each Epic or Legendary you craft using crafting materials, you will have to purchase one less event pack.
The cheapest way to get the bundle is to craft as many Epic items as possible and then purchase the remaining packs depending on how many items you need. The special bundles include one skin each and cost a total of 7500 Apex coins which lets you save a total of 900 Apex Coins. Getting an EA Play subscription will allow you to get a 10% discount on your coin purchases which can bring down the cost of getting the heirloom significantly.
You can also theoretically obtain an heirloom for free if you have sufficient crafting materials to craft every single item available in a Collections event but a vast majority of the playerbase will not have access to that many materials.
Published On: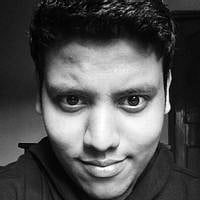 Abhimannu is a part of the content team at AFK Gaming and a lifelong obsessive gamer. He currently covers esports titles like VALORANT, CS: GO, Call of Duty, Fortnite, PUBG and more.