Apex Legends' Genesis Patch: Full Notes and Updates
Apex Legends' Genesis update will add Revenant's heirloom, a limited-time Collections event and the return of Skull Town.
Season 1 King's Canyon and Season 3 World's Edge will also be available for a limited time.
The Genesis Collection event will introduce Revenant's heirloom which can be unlocked by obtaining all 24 limited-time cosmetics.
---
Apex Legends' Genesis update is around the corner with a host of balance changes, Arenas maps and the new Collection event waiting to be added to the game. The Genesis Collection event will go live on 29 June, 2021 and it will be available until 13 July, 2021. After months of leaks, Revenant's heirloom will finally be available to obtain via the Collections event. Players who have heirloom shards can obtain it after the Apex Legends Genesis Collection event is over. The new event will also see the return of World's Edge and King's Canyon in their original form. Here is a look at all of the changes that are headed to Apex Legends Genesis.
Apex Legends Genesis Collection Event
The Genesis Collection Event brings rewards track with all-new earnable cosmetics, this time including legendary Charge Rifle and EVA-8 weapon skins that can be unlocked for free.
The event also adds Revenant's heirloom which can be unlocked by obtaining all 24 event cosmetics. Alternatively, players can purchase the heirloom for 150 heirloom shards once the event is over.
Apex Legends Genesis: Content Updates
Season 0 Kings Canyon and Season 3 World's Edge return for a limited time, taking over the normal Trios and Duos queues in one-hour rotations.

Skull Town will be added to the Arenas rotation in one-hour increments during the Genesis Collection Event.
Apex Legends Genesis: Balance Changes
Here are all of the weapon and balance changes headed to Apex Legends' Genesis update.
Legend Changes
Octane
Launch Pad cooldown increased from 60 seconds to 90 seconds.
Revenant
Slightly slimmed down hitbox.

Stalker climb height significantly increased.

Silence duration decreased from 20 seconds to 15 seconds.

Reduced the duration of death protection by 5 seconds while using the Death Totem.
Lifeline
Increased hit box size, mostly in the legs and waist.
Bloodhound
Eye of the Allfather scan revealed time decreased from 4 seconds to 3 seconds.

Beast of the Hunt duration decreased from 35 seconds to 30 seconds. Time can still be added by downing enemies.
Wattson
Wattson can now place more than one Nessie on the map at a time with her Epic emote.
There can now be up to 20 Nessies active at once on any given map. Until that cap is reached, any Wattson can place as many as she likes. When the cap is hit, the oldest Nessie belonging to the Wattson who currently owns the most Nessies is removed.
Weapon Changes
P2020
Increased Fire Rate from 6.25 to 7.0

Increased Base Ammo from 12 to 14

Increased Lvl 1 Mag from 14 to 16

Increased Lvl 2 Mag from 16 to 18

Increased Lvl 3 and Lvl 4 Mag from 18 to 21
Spitfire
Increased Hip Fire spread
30-30 Repeater
Slightly increased projectile speed

Reduced charge time from 0.5s to 0.35s
Longbow
Damage increased from 55 to 60
Published On: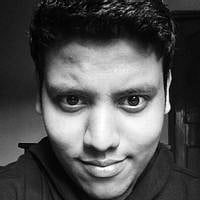 Abhimannu is a part of the content team at AFK Gaming and a lifelong obsessive gamer. He currently covers esports titles like VALORANT, CS: GO, Call of Duty, Fortnite, PUBG and more.