How To Uninstall Apex Legends On PC
Uninstalling Apex Legends on Origin and Steam is an easy process.
Alternatively, players can uninstall the game through the control panel on Windows PCs.
---
While Apex Legends is a fun, free-to-play battle royale it takes up quite a lot of disk space. It can also be too graphically demanding, especially on low-end PCs and lead to overheating, causing your system to wear out faster. Some players may eventually get bored of the game and end up wanting to uninstall Apex Legends from their systems. Removing the game and its files is a fairly easy process. Here is how you can uninstall Apex Legends on the Origin and Steam clients.
Uninstalling Apex Legends On PC
The Origin Client is one of the major platforms on which players access the game on PCs. For the Origin client, players will find the uninstall option by going to 'My Game Library'. Here right click on Apex Legends and you will see an option to uninstall the game. Click it to uninstall the game.
To uninstall Apex Legends on Steam, players will have to go to their Steam library and right-click the game. Mouse over the 'Manage' tab and you'll see the option to uninstall at the bottom of the second drop-down menu. Click uninstall and Steam will ask you for a confirmation.
Another way to uninstall the game is through the control panel on your Windows PC. Go to your control panel and under 'Programs' you will see the option to 'Uninstall a program'. Click on that to be taken to a list of programs installed on your PC. Scroll to Apex Legends and highlight it. Right click it and click Uninstall to begin the process. Windows will ask you for a confirmation to uninstall Apex Legends. Make sure you are not uninstalling any other program while attempting to uninstall the game. Windows doesn't let the user uninstall multiple programs at once.
Published On: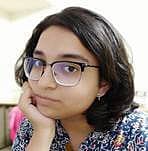 Nutan is AFK Gaming's source for everything from Twitch to the Twitterati. Her focus lies in distilling esports content from around the world. As the former captain of Girlaxy India, she brings an experienced eye in analysing the League of Legends scene.