Does Dota 2 Need Third-Party Tournaments During the DPC?
The 2021 DPC system does not leave any room for third party tournaments like LAN events, to take place.
Third party tournaments have proven their importance to the overall scene when the DPC was on a break.
Valve needs to carve out a window for third party tournaments to take place during the DPC season
The new season of the Dota Pro Circuit (DPC), being hailed by many as the savior of the competitive esports scene of Dota 2, has rekindled the fire in the players and teams competing in it. Fans are also excited, considering the prize pool and TI implications at stake. 
RELATED:  Top 5 Differences Between Previous DPCs and DPC 2021
However, since DPC has been split into two Regional Leagues that will completely occupy the competitive Dota 2 space for the next six months, we question whether the third-party tournaments are required after the DPC kicks off.
Importance Of Third-Party Tournaments At A Time When Valve Was Inactive On The DPC
Third-party tournaments have always been a significant entity in the competitive Dota 2 scene right from the beginning. They were a key institution sustaining the pro scene between TIs before the Dota Pro Circuit was established. Their importance increased significantly after the DPC because they were tasked with hosting the DPC Majors and Minors.
The significance of the third-party tournaments during the pandemic can not be overstated. They were the only force that kept the Dota 2 competitive scene, driving it forward for the majority of 2020. Valve was initially silent on the continuation of the DPC and the possibility of holding The International. After communicating that both these quintessential aspects of the pro scene had been postponed indefinitely, they did not issue any statements, nor did they host any tournaments.
From March 2020 till December 2020, Dota 2's pro scene was taking in air solely from third-party tournaments. Europe and CIS were clubbed into a single division. They witnessed several prominent online tournaments, including ESL One Los Angeles 2020 - Online, ESL One Birmingham 2020 - Online and ESL One Germany 2020, The OMEGA League, and The EPIC League. 
SEA was being sustained by tournaments majorly held by Beyond the Summit and Moon Studio. China had its own share of regional tournaments by CDA, Moon Studio, and Perfect World through the latter half of the year. North America suffered quite a bit but was sustained by Beyond the Summit and ESL. South America was another region that was in trouble but pulled through by support from Beyond the Summit, ESL, and Movistar events. Though not every tournament was a huge success due to the limitations posed by online gaming, these operators continued to host these events through 2021, right until the DPC kicked off.
Almost none of these events were supported by Valve, despite the latter stating: "For this upcoming competitive season, there are going to be at least four third party events and leagues in EU/CIS events, three in China, and a few others that are still in the preliminary planning stages and are not able to commit at this time," in September 2020.
Only two such instances of Valve-funding have been revealed in the public domain, the DOTA Summit 13 and the Movistar Liga Gaming in October. If we talk about the historic 2020 TI Prize Pool that exceeded the $40 million mark, Valve apparently injected only a little more than 0.1% of it into Dota 2's competitive scene from March to December 2020.
With The Introduction Of Regional Leagues, Does Dota 2 Even Have Enough Time For Third Party Tournaments?
The new DPC structure, which features two seasons of Regional Leagues, will last almost without stoppage till June 2021. Despite this looking to be an everlasting period of DPC games, there is definitely scope and time to hold third-party tournaments. If we talk about a particular region, Europe, 16 teams are competing in two divisions that have eight teams each.
RELATED:  Valve Posts an Update On The 2021 DPC Season
According to the official schedule, 10 series will take place every week in the DPC. So, teams in each region are likely going to play once or twice a week. So, the teams playing in more complex and tightly-packed schedules in 2020 can afford to participate in third-party tournaments between DPC games.
The question is, will the third-party tournaments take a risk in hosting these events because they're always going to be considered second-tier events due to the DPC's TI implications of the DPC.
Well, at least a couple of operators will be dipping their toes, according to V1lat.
So, Does Dota 2 Require These Third-Party Tournaments While The DPC Is Taking Place?
If we talk about the monetary aspects, a first-place finish in one season of the Regional League (if the team is in the Upper Division ) is $30,000, which is the maximum a team can earn in a single league. The least that a team can earn is $7,000 if the team is placed at the number 7 spot in the Lower Division in one season of Regional League.
The first place in a Major will net a team a total sum of $200,000 while the 7-8th spot will earn them $12,500, which is the least a team can earn in a Major. Only the top eight out of a total of 12 teams are going to be rewarded with DPC points as well as a share of the prize pool.
These Regional Leagues, no doubt, have come in as a decent replacement to the Minor-Major focused system, and they will now provide at least some part of the prize pool. But it will not be enough for these teams in every region. SEA and SA, which have a lower cost of living, can likely sustain themselves with even lower place finishes. Still, regions like EU and NA, which have a comparatively much higher cost of living, will find it tough to profit their lower-tier teams. 
So, third party tournaments can benefit the lower tier teams whilst providing a surplus to the teams at the top level.
Two Regional Leagues in six months is what Dota 2's competitive scene is currently offering. If any team fails to make the cut, they miss out on a portion of the prize pool and massively lower their chances to reach The International, which has a big payday, even for the 16th placed team. There is no pathway to this ultimate stage in 2021 apart from the Regional Leagues. Missing out on the regional league will have dire consequences, leaving players with no income unless they make it to the lower division.
Third-party tournaments could financially help these Tier 2-3 teams who couldn't make it to the DPC leagues. This could prove crucial, especially in regions like South America, CIS, China, and SEA, where the competition for the 16 slots in the regional qualifiers is fierce, leaving several teams outside Valve's DPC ecosystem.
Even in regions like Europe and NA, the prize pool for the teams in the lower division of the DPC is certainly not enough to cover living expenses to make it a viable career option. Additional income from third-party tournaments could prove to be crucial to sustaining the ecosystem.
---
Dota 2's competitive scene is not about meeting the minimum but about growing. Esports is an up and coming industry, and Dota 2 needs to move with it rather than falling apart by not evolving. Teams should continue to have the desire to play the game competitively, but evidently, a decline in player base points towards changing trends from the current state of affairs. 
The bottom line is that the DPC does not encompass enough money. Hence, third party tournaments can not be scrapped entirely. Valve should offer opportunities for these third-party tournaments to occur between the DPC seasons. It will result in decent monetary benefits, a bigger window of opportunity, and an undisrupted desire to keep grinding for The International.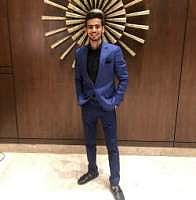 Rakshak is an undergrad, an inquisitive person who likes to acquire information and knowledge of varied sectors in esports. However, his current focus is specifically on Dota 2.