Top Dota 2 Players Missing From the 2021 DPC Season 2
The 2021 DPC Season 2 has already begun but it is missing some of the best Dota 2 players in the world.
Players like SumaiL, Sccc, w33, GeneRaL and ppd are missing the second DPC Season due to various reasons.
The only way these players can qualify for TI10 now is by replacing a player in a team that is already playing in the Regional Leagues.
The second and final season of the 2021 DPC season is underway as Dota 2 players and teams are giving their best to qualify for the next Major and the coveted The International 10 (TI10). However, in this final stretch of the 2021 DPC Season 2, some of the finest professionals in the scene, including Syed Sumail "SumaiL" Hassan and Song "Sccc" Chun. are absent because of their respective reasons. The most worrisome part about their absence now is that these players can no longer directly qualify for TI10. The only way out for them is replacing a player in a team that is already playing in the Regional Leagues. Here is a look at which of these players are missing from the 2021 DPC Season 2
RELATED:  Top Returning Players in the 2021 DPC Season 2
Top five players who are absent from the 2021 DPC Season 2
SumaiL
SumaiL's return to the Dota 2 competitive scene has been one of the most canvassed topics in recent times. The TI5 champion was last seen playing for the makeshift team of Just Error in November-December 2020 and since then, there has been no information indicating his return to the scene. There were rumors in early January 2021 that he had been late to register his new stack for the first DPC season but nothing concrete developed since. He has been unable to find any considerable success since he departed from Evil Geniuses following TI9.
Though he continues to grind it out in NA ranked matches, SumaiL has not been active on social media handles. Considering the 22-year-old has garnered a massive fan base since his TI5 win, it is saddening to see him being out of pro action for such a long time. 
It will be interesting to see if the player can make his return to the pro circuit before TI10 kicks off.
---
Sccc
Another mid-player who got his big breakthrough after a series of solid performances at The International, TI7, Sccc has been out of competitive action for more than three months now. Like SumaiL, Sccc departed from Newbee's roster following TI9 after being their staple player since 2016. He played for a year for Team Aster and then had a brief stint for EHOME before opting to leave the team just when the first season was about to begin. While he has taken a break from pro-Dota, the player continues to stream on Chinese livestreaming platform, Huya.
Sccc has also not enjoyed a lot of success since his exit from Newbee. He transitioned into a carry player but it is widely considered that he is better off as a mid player.
Sccc had communicated before joining EHOME in September 2020 that he wished to take time off competitive Dota 2. Additionally, although the reasons behind his departure from EHOME are relatively unknown, the organization had conveyed that they "respected the player's "wishes and personal development needs." So, the Chinese mid-turned-carry player may be on a prolonged break before he decides to return.
---
W33
W33 has been involved in an unfortunate series of events lately. After a poor performance at the ONE Esports Singapore Major, where they finished last, Team Nigma decided to part ways with him. Like the other two mid players, w33 has not enjoyed sustained success with Nigma ever since TI9. Team Secret's brilliance through the majority of 2020 hurt the team even more. 
W33 currently sits on the inactive roster of Nigma but was allowed to pursue other options. When there is hardly any space for midlaners in top-tier teams in the European region, it will be intriguing to see if w33 is ready to relocate if he gets an offer from another region. He may be moving back to the American region, considering he has a decent history playing there with teams like paiN Gaming and Digital Chaos.
---
GeneRaL
GeneRaL's controversial kick from Na'Vi means he finds himself without a team at a crucial conjecture on the road to TI10. Though the veteran offlaner had been an integral part of this roster since it played under the tag of FlyToMoon, he was removed from the team in April 2021 owing to "internal issues and conflicts." 
RELATED:  Na'Vi Explains Why GeneRaL Was Kicked for RAMZES666
Ironically, from an outside view, they looked like one of the most promising teams ever since Na'Vi signed them. Having defeated the top EU and CIS teams, GeneRaL and Na'Vi had won the OGA Dota PIT S4: Europe/CIS and finished as the runner-ups of ESL One Germany 2020 and the CIS 2021 DPC Season 2: Upper Division. 
GeneRaL had already conveyed that he would be missing the second DPC season after his kick and then look to find a team before TI10. 
---
Ppd
Ppd found himself out of Sadboys' roster after the team had a rough result in the NA 2021 DPC Season 1: Upper Division. He had then communicated his desire of casting more and playing less but competed in the qualifiers for the second season with a set of relatively unknown players. The attempt was unsuccessful, and now the NA legend is serving the NA 2021 DPC Season 2 as a guest commentator. 
Ppd had only announced his official return to competitive Dota 2 in January 2021 after initially retiring in April 2020. So it is certainly a disappointment for the NA player's fans who were hoping to catch a glimpse of the TI5 winning captain at a Major tournament this season.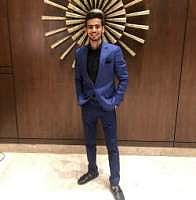 Rakshak is an undergrad, an inquisitive person who likes to acquire information and knowledge of varied sectors in esports. However, his current focus is specifically on Dota 2.