Potential New Hero? Fenrir Discovered in Dota 2 Files
The voice lines of Hoodwink and some other heroes indicate towards a new hero named as Fenrir.
The new in-game item introduced by Valve, Gleipnir, is mentioned in Hoodwink's Voice lines. Gleipnir in Norse Mythology is a chain that holds together a mighty wolf that is Fenrir.
Since Norse mythology is related to Sweden where TI10 is scheduled to take place, Valve might be releasing Fenrir at TI10.
Although the new Dota 2 hero, Hoodwink was just released by Valve earlier this month, players have already started speculating and finding hints about a possible new hero using the voice lines of Hoodwink and a few other heroes. If the resident Dota 2 detectives are right, the new hero might just be the wolf from Norse mythology: Fenrir.
So, two new introductions to the Dota 2 world, Hoodwink, and Gleipnir may further be pointing towards a new hero of Fenrir.
RELATED:  Potential New Hero? "Valkyrie" Discovered in Dota 2 Files
To add more evidence to this speculation, a Redditor, u/lessenizer has also found out voice lines of heroes like Mars, Snapfire, and Zeus that talk about a "dog/beast."
Snapfire
"Got no use for a varmint what can't be trained!"
"I suppose you and Mortimer can play together."
Mars
"Do you understand language, beastie?"
"You can chew on whatever I leave in my wake!"
Zeus
"A beast without reason gets slaughtered without cause."
"Are those noises intelligible?"
Earlier, there have been data mines in 2020 which have hinted at various heroes like Valkyrie, Puppet Master, and a "primal_beast" hero. This primal beast hero had a set of abilities in this data mine, which further implies that Fenrir could be a new wolf hero. 
According to a Datamine posted in August 2020, a hero tentatively titled 'primal beast' was spotted in the game's file, with these abilities.
npc_dota_hero_primal_beast

primal_beast_devastating_fortitude

primal_beast_devastating_fortitude_active

primal_beast_fury

primal_beast_leap

primal_beast_maul

primal_beast_untamed_strength

primalbeast_absolute_ferocity

primalbeast_heavysteps

primalbeast_onslaught

primalbeast_pummel

primalbeast_rapid_vault

primalbeast_roar
Perhaps this primal beast could be Fenrir.
Possibility of a release at TI10
Valve has confirmed that TI10 is scheduled to take place in Stockholm, Sweden. Since Norse mythology originates from the Scandinavian region(Sweden, Denmark, and Norway), Valve might be planning to reveal Fenrir and another speculated hero, Valkyrie at TI10. 
RELATED:  Valve Posts Update On Dota+, Guilds, MMR Reset & New Heroes
Valve had communicated in the Fall season update in October 2020 that they were planning for a hero release in the first quarter of 2021. They had stated that heroes and other updates would be spread out uniformly over a year rather than releasing most of them around The International. So, there is a high chance that Fenrir could also be announced in the initial months of 2021.
---
Note: The images of Valkyrie used in this article are for descriptive purposes only and were not found in the Dota 2 files.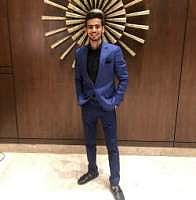 Rakshak is an undergrad, an inquisitive person who likes to acquire information and knowledge of varied sectors in esports. However, his current focus is specifically on Dota 2.