iNSaNiA Challenges Secret For 10 Ranked Techies Games
iNSaNiA has challenged Team Secret in which if they lose, support player, Taiga will have to play 10 games of Techies in ranked matches in the coming week.
This challenge originated a week ago when NA streamer lukiluki challenged Arkosh Gaming for a spot in the BTS Pro Series S4.
The elimination matchup between Liquid and Secret at EPIC League happens tonight.
In what is seemingly becoming a trend, another pro player has thrown a gauntlet at a team with the Ranked Techies games challenge, this time in a rather casual sense. Captain of Team Liquid, Aydin "iNSaNiA" Sarkohi has stated that if Secret manages to win their EPIC League matchup later today, Liquid's support player, Tommy "Taiga" Le will play 10 games of Techies in Ranked Matchmaking in the next week.
iNSaNiA Memes About Their Matchup Against Secret At EPIC League
On December 2, NA streamer, lukiluki, had challenged the mystery team of Arkosh Gaming set up by SirActionSlacks, for a spot at the BTS Pro Series S4. He had stated that if his team managed to win a show match against Arkosh Gaming, they would take up Arkosh Gaming's spot at the BTS Pro Series, and if they lost, each of his team members would play 10 Techies games in their ranked matches. 
RELATED:  NA Streamer Challenges Slacks' Arkosh Gaming For A Spot At BTS Pro Series S4
Although lukiluki's team, No Pangolier, managed to beat Arkosh Gaming 2-1, they did not get the spot, making the NA streamer disappointed. His team thought that Arkosh was serious about the challenge and expected them to give up the spot at the BTS Pro Series 4, whereas Arkosh was just playing it as a showmatch.
iNSaNiA has used the same template which lukiluki tweeted with to challenge Arkosh. In a seemingly funny tone, he has stated that Secret has no competitive experience and will get crushed in the EPIC league. So, since Liquid and Secret face each other later tonight in an elimination series, Liquid's support player, Taiga, will have to play ten matches as Techies in his ranked games if Liquid loses the series.
Secret, in their hilarious response to the meme challenge, stated that Arkosh Gaming copy pasta would not work in Europe. 
Carry for Liquid, miCKe, was also amazed at what his captain was tweeting.
RELATED:  Virtus.pro Wrecks Secret to Secure Top 3 Finish At EPIC League
Though the fun challenge in the case of lukiluki vs Arkosh Gaming, unfortunately, ended up on the uglier side, this time with nothing significant on the line like a tournament spot, we can surely see some more banter after the series concludes tonight. It will be intriguing to see if Taiga plays ten games of Techies if Liquid loses.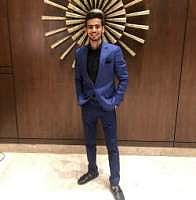 Rakshak is an undergrad, an inquisitive person who likes to acquire information and knowledge of varied sectors in esports. However, his current focus is specifically on Dota 2.