Zerothreetwo Dota Release Their Dota 2 Roster
Zerothreetwo Dota disband their Dota 2 roster citing the inability to acquire players to fill in the Mid and Support positions.
Natsumi- moves from Zerothreetwo Dota to Neon Esports while Hustla goes on the inactive roster for Reality Rift. ninjaboogie and Bok are likely free agents now.
Neon Esports parts ways with JG and as a result of Natsumi-'s addition as a carry, skem takes the support role while PlayHard become the offlaner.
The SEA Dota 2 scene seems to be in turmoil as we witness yet another roster disbandment. This time, it is Zerothreetwo Dota who have shut down their Dota 2 roster citing the inability to find players in the mid and support positions as the primary reason for this tough decision. 
Out of the four players in the roster at the time of this dissolution, John Anthony "Natsumi-" Vargas has found a new home in Neon Esports.
RELATED:  Adroit Esports Shuts Down Its Dota 2 Roster
Zerothreetwo Dota Shuts Down 
Zerothreetwo Dota announced their exit from the pro scene on Facebook.
Formed only three months ago with the SEA veteran, Michael "ninjaboogie" Ross, captaining the roster, the Filipino team has ceased all its operations. Zerothreetwo Dota was not able to deliver strong performances, performing poorly at the only major tournament they participated in - the BTS Pro Series Season 3: Southeast Asia. They secured the 7-8th spot in the tourney and after that, they failed to qualify for DOTA Summit 13. The roster also made a couple of roster changes but the team was seemingly not able to deliver their best performances. 
At the time of disbandment, Zerothreetwo Dota consisted of only four players.
John Anthony "Natsumi-" Vargas
NA
Jun "Bok" Kanehara
Ravdan "Hustla" Narmandakh
Michael "ninjaboogie" Ross Jr (Captain) 
Hustla, who came in as a loanee from Reality Rift, returns to the Singaporean Dota 2 team and will stay on the inactive roster as the organization had shut down the team until the pandemic situation eased up. 
RELATED:  Reality Rift Shuts Down Dota 2 Team
Natsumi- Joins Neon Esports
Natsumi- gets signed by the all-Filipino organization of Neon Esports. Neon Esports announced Natsumi-'s addition through a tweet.
Nastumi- will be replacing Julius "JG" Galeon who joined the organization only in August as the offlane player. As a result of Natsumi-'s inclusion to the roster as a carry, skem makes a transition from the carry to the support role while captain, PlayHard becomes the offlaner. 
Neon Esports' updated roster:
John Anthony "Natsumi-" Vargas
Erin Jasper "Yopaj" Ferrer
Prieme Ejay "PlayHard" Banquil
Rolen Andrei Gabriel "skem" Ong
Jaunuel "Jaunuel" Arcilla
Bok, ninjaboogie from Zerothreetwo Dota and JG from Neon Esports will likely be free agents now, though no communication has been made by any of these players regarding this. The SEA Dota 2 scene continues to shrink as more and more teams are shutting down their rosters either temporarily and permanently. With the restart of DPC 2021 on January 18 as communicated by Valve in their recent update, we might watch these teams return into action.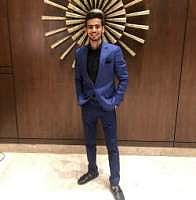 Rakshak is an undergrad, an inquisitive person who likes to acquire information and knowledge of varied sectors in esports. However, his current focus is specifically on Dota 2.