N0tail on Team Secret "They are a world established team and a few defeats mean nothing to them"
N0tail in a winners interview after OG's victory over Na'Vi, stated that the win was an easy one as their drafts favoured them a lot.
N0tail also mentioned that though Team Secret lost a couple of matches, they are a strong and established team who would not get affected by these few defeats.
N0tail put forward his opinion, saying that newer teams like Virtus.pro were playing harder than top teams and many teams were not getting better.
OG looked quite at their usual self after winning their second series in the tournament by defeating Na'Vi 2-0. After the win, captain N0tail was called for a winners interview by the RuHub studio where he described this victory to be an "easy" one. N0tail also spoke words of appreciation for Team Secret and mentioned which team could put up a strong fight against Secret. 
RELATED:  Nikobaby: "Team Secret Is Always Gonna Be The Final Boss"
N0tail Talks About Roster Disbandments And VP's Chances To Beat Team Secret
The boys of N0tail had looked quite rusty before their series vs Na'Vi and were not even considered to be their favourites in this matchup. Na'Vi had been in sensational form since ESL One Germany 2020 where they came 2nd and were undefeated in the current EPIC League. But OG had other plans as they outclassed the Ukrainian club after which captain N0tail came in for a winners interview.
N0tail started off the interview by talking about the win. He said,
"These two games were really easy today. I don't know, the other games we had in the tournament have all been really hard and we have struggled. But we played really well today. Out drafts favoured us a lot. The games didn't feel hard or out of control."
The interviewer mentioned that Team Secret had been struggling in the tournament and at ESL One Germany 2020 and asked N0tail about his views on the same considering they face each other next.
"I don't know. It's Secret and they are a really good team. Losing a few games, everybody starts saying that this is the downfall of a team. They are now gonna be worse and worse. I think people are really too much into it. I don't think it is the case with any strong team. In Dota's history, emotions get on top of players and teams don't stay the same after certain losses. They get to go towards disbanding. Secret is a world established team. Just because they lose a few games, it does not mean anything. They are always gonna be good. Maybe they played a little less on the day they lost due to fatigue as they have been playing for so long now."
N0tail adding to his opinion stated further that newer teams like Virtus.pro were playing harder than most top tier teams.
"Also, I wanna say that all these teams out here, the ones whom we did not see this year, are playing harder than most of the top teams. The top teams do play really hard but we see the teams like the new Virtus.pro, they are playing relentlessly. They play till 4 am and they wake up at 10 or 11 am and then they keep playing. They really wanna win so if you are Team Secret or any other super good team, they are not gonna come easy. So, Secret is always good but the other teams are getting better too."
Certainly, the young prodigies of Virtus.pro are outshining all these major teams. They are 4-0 in the group stages of EPIC League currently with wins over OG, Nigma, Just Error and mudgolems. Their matchup against Secret, scheduled for December 3, is a super hyped one considering the performance of both these teams.
ALSO READ:  Team Secret And Nisha Win At Esports Awards 2020
On the other hand, N0tail and Co. look like they are back to basics after their series win against Na'Vi. Their next brawl is going to come against Secret on November 26 when group stages resume for the Division 1 of EPIC League. It is gonna be another hyped match, an el Clasico with a concurrent battle potentially happening on Twitter between the teams.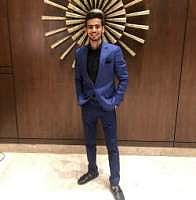 Rakshak is an undergrad, an inquisitive person who likes to acquire information and knowledge of varied sectors in esports. However, his current focus is specifically on Dota 2.