CIS Caster Savagely Criticizes EG's Decision To Pick Up Iceiceice
CIS Caster NS has stated that iceiceice's inclusion to the EG squad will have a negative impact on the team.
According to him, iceiceice's play style and age are going to hamper the results of EG and may even lead to them disbanding their Dota 2 division.
Daryl Koh "iceiceice" Pei Xiang's addition to the Evil Geniuses roster was met with a lot of buzz and excitement. Dota 2 fans are now eagerly waiting for Evil Geniuses to compete in tournaments so that they can watch their all their favourite stars play together. On the other hand, CIS caster Yaroslav Vladimirovich "NS" Kuznetsov has come up with a contrasting statement as he states that iceiceice's addition will lead to the doomsday for EG's Dota 2 department.
RELATED:  IceIceIce Joins Evil Geniuses To Round Out Dota 2 Roster
CIS Caster NS Feels iceiceice's Inclusion Would Have A Negative Impact On EG's Results
Arteezy, Fly, Crit- and Abed were looking for a stable and steady offlaner after their stint with RAMZES666 did not pan out the right way. The Dota 2 community was stupified when the news of iceiceice's inclusion came out. Everyone started talking about the massive increase in strength that iceiceice brought with his experience and skill set to the EG squad.
CIS Caster NS brought forward the other side of the coin as he did not like the decision to add iceiceice to EG. In a podcast termed, "Storm Snails" held on WASD.tv, NS stated that iceiceice's inclusion is likely to have a negative effect on EG's results and that could aggravate to a position where the North American organization might consider disbanding their Dota 2 division. He says,
"For me, this is a story from the "XBOCT took to EG" category. Players like Fata currently and DKphobos at one stage are the ones who did not shine and disappeared somewhere but they returned and showed great results. Iceiceice is already old and he maybe has been playing for like 15 years. He's already pissed off and his unorthodox style does not work anymore, because now you can't surprise anyone, you will only make them laugh."
NS also stated that iceiceice has his own playstyle and it will fit into EG whose players also play the same way but there needs to be someone who stabilises the game.
"I do not believe in iceiceice's inclusion. I do not know the reason and what EG expect from it. Judging by the results that they had online and in recent times, EG is kind of chaotic team. The team seems to be without control, although Fly should be leading. Everybody does what they want. iceiceice fits into this playstyle. He will also do whatever he wants but overall, this will not help the team. EG need a stable player on the offlane role who will not do bullshit and win the lanes and as a result, something will be stable in the team. iceiceice is not the right person here. Let's see, it seems to me that all this is nonsense. This is the first step towards EG closing their Dota 2 division."
EG's former offlaner RAMZES666 was moved to the inactive position earlier this month while iceiceice left Fnatic in September 2020 as he wanted to play in a different region. But speculations of the new region were almost restricted to China as nobody had an idea that the SEA veteran's new home would be the North America. 
RELATED:  iceiceice And eyyou Depart From Fnatic
EG is not participating in any ongoing tourneys considering they were seemingly looking to finalize their Dota 2 roster. Whenever they play in the future, It is going to be interesting to see if EG delivers performances as strong as their players or if NS' statements prove to be true and iceiceice's inclusion goes phut.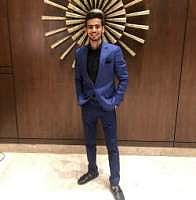 Rakshak is an undergrad, an inquisitive person who likes to acquire information and knowledge of varied sectors in esports. However, his current focus is specifically on Dota 2.